Yin and Yang? Black and White? Positive and Negative?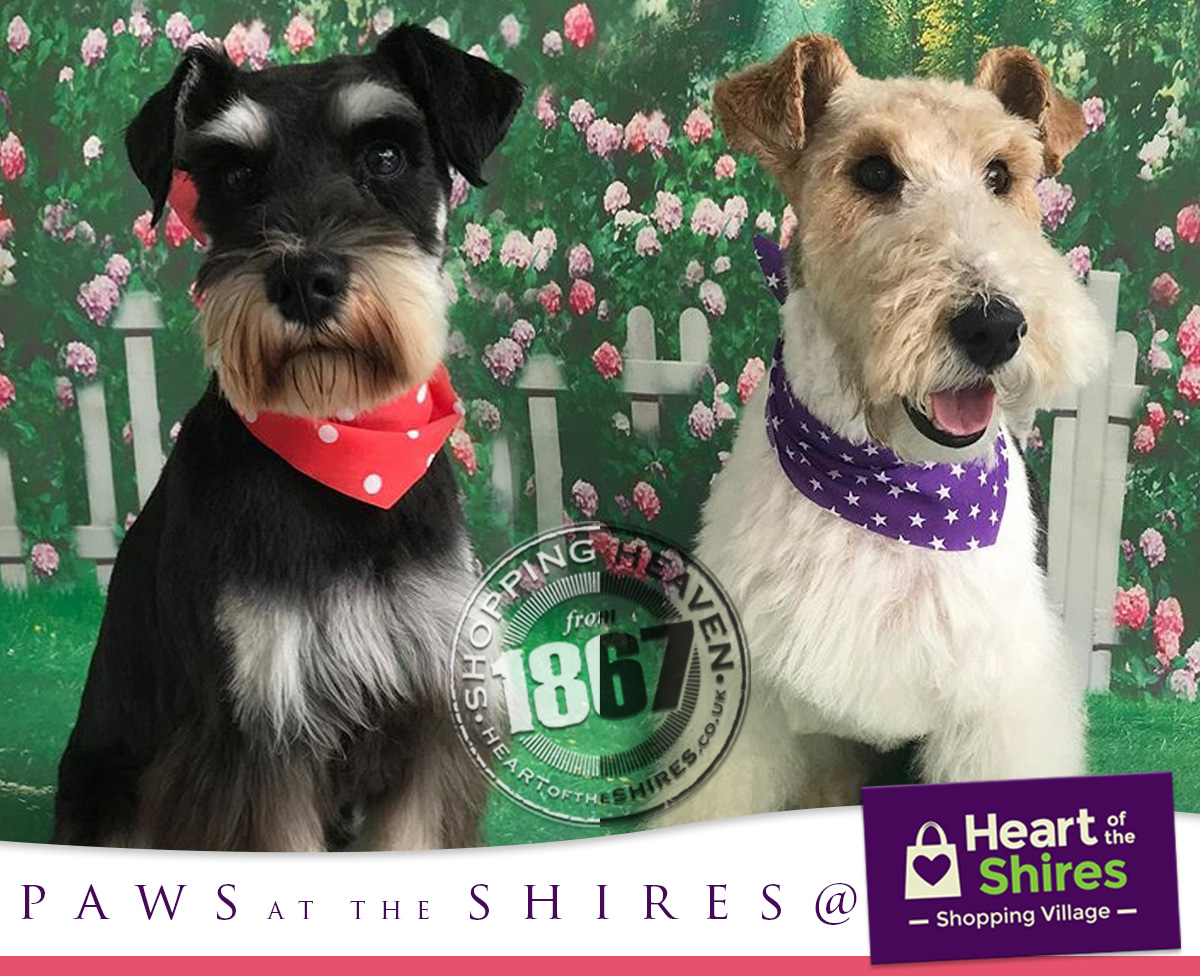 This delightful duo of pampered pooches called in to Paws at the shires Dog Grooming here at Heart of the Shires Shopping Village recently and put together, we think, look the perfect opposite of each other.
If your terrier needs a trim bring them down to the site for a treat – and, whilst they are in the expert care of Paws at the Shires, you can treat yourself too.
You could say Ebony and Ivory – grooming in perfect harmony, or even sing it, go on you know the tune!
Trimmed Terriers at Paws at the Shires