So did you get our little clue – watch this space? We are pleased to announce The Watch Boutique, our latest retailer opening at Heart of the Shires.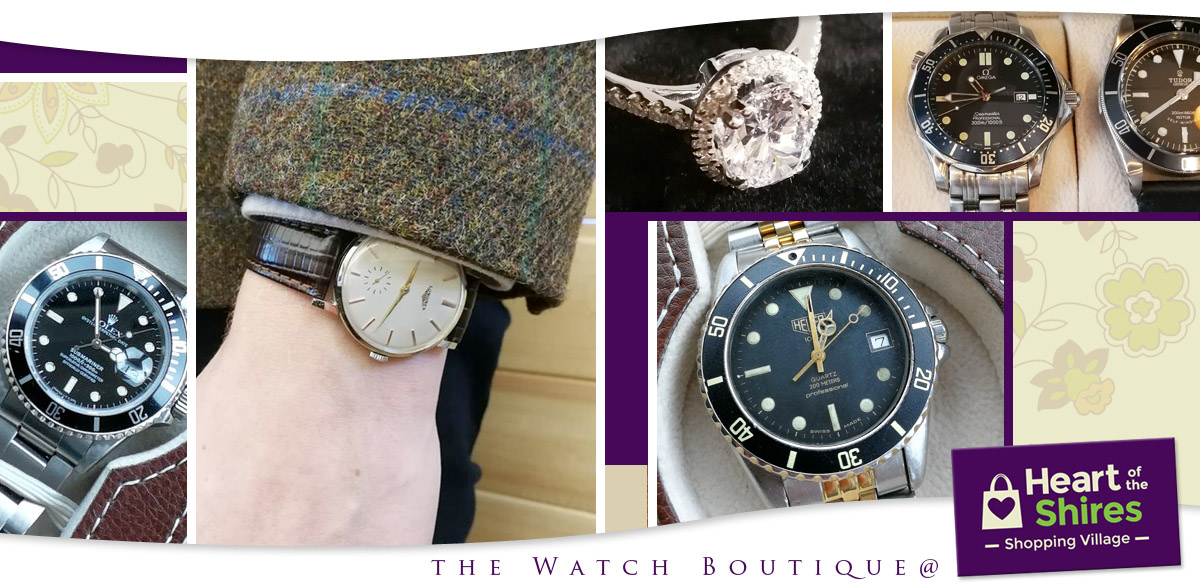 How did The Watch Boutique start? Owner Daniel Payne explains:
Where to begin? Well going back a good few years my already large passion for watches became a reality when I bought my first Omega Geneve which dated back to 1979, which being born during the 90's made me appreciate the way they were and are built to last and do their job forever!
I began to purchase certain watches further down the line and got to the point of selling them, this all caused a moment of wonder. Could I quit my jobs and begin to buy and sell watches? So I went for it and here we are! Established officially in 2017 as The Watch Boutique Ltd.
We are The Watch Boutique and we are here to find you the best watch for your budget and help you secure the watch you have always wanted to buy for yourself or a loved one.
Thank you for taking the time to read a little section about us and how we came about!
Contact us today
Email: watchboutiqueuk@gmail.com
The Watch Boutique opens August 1st at Heart of the Shires.
The Watch Boutique – Opening Soon!