You talk and Pour La Femme Beauty listen…. you ask for The Gel Bottle and Pour La Femme Beauty, at Heart of the Shires, give you The Gel Bottle!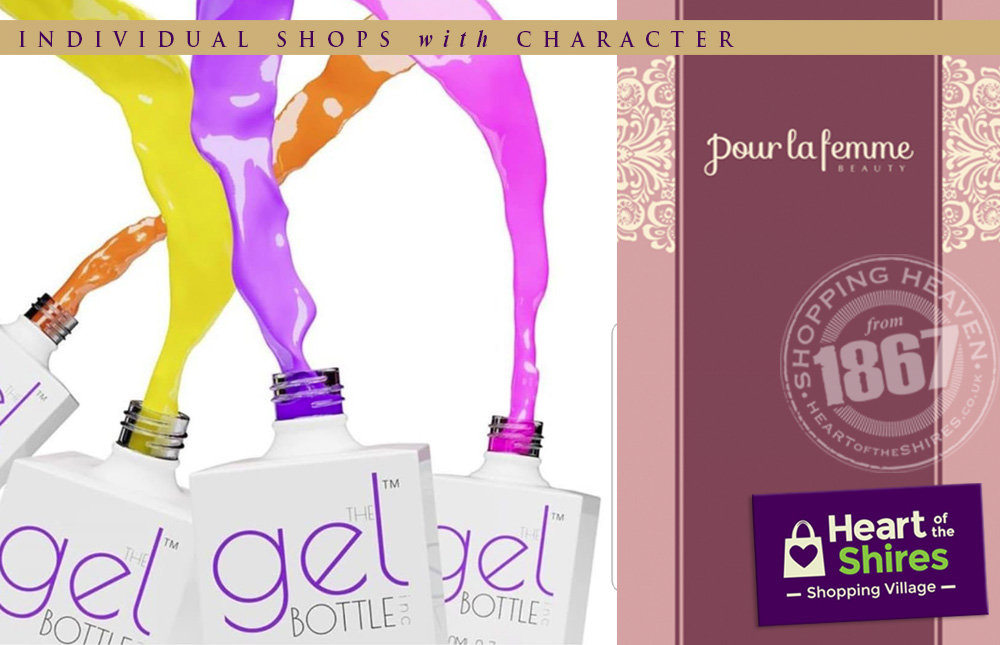 We are absolutely LOVING the rich colours and long lasting wear Pour La Femme Beauty are getting from these gorgeous gels. 
Pour La Femme Beauty have an offer available for the remainder of the month. Book in for your fingers and receive your toes for just £10 extra! Saving £15! (This offer applies to our other brands too) £35 usually £50!
Pour La Femme Beauty have a handful of new colours for you to try but they are adding to the collection as we write.
T&C's will apply. Please mention January offer whilst booking. No other discounts. Treatment to be carried out at the same time. Extra charge for soak off if nails applied elsewhere.
To book call 01327 341005 or send Pour La Femme Beauty a message.
The Gel Bottle – available NOW at Pour La Femme Beauty