The Sweet Shop, at Heart of the Shires Shopping Village, is a traditional sweet shop in the heart of the Northamptonshire countryside.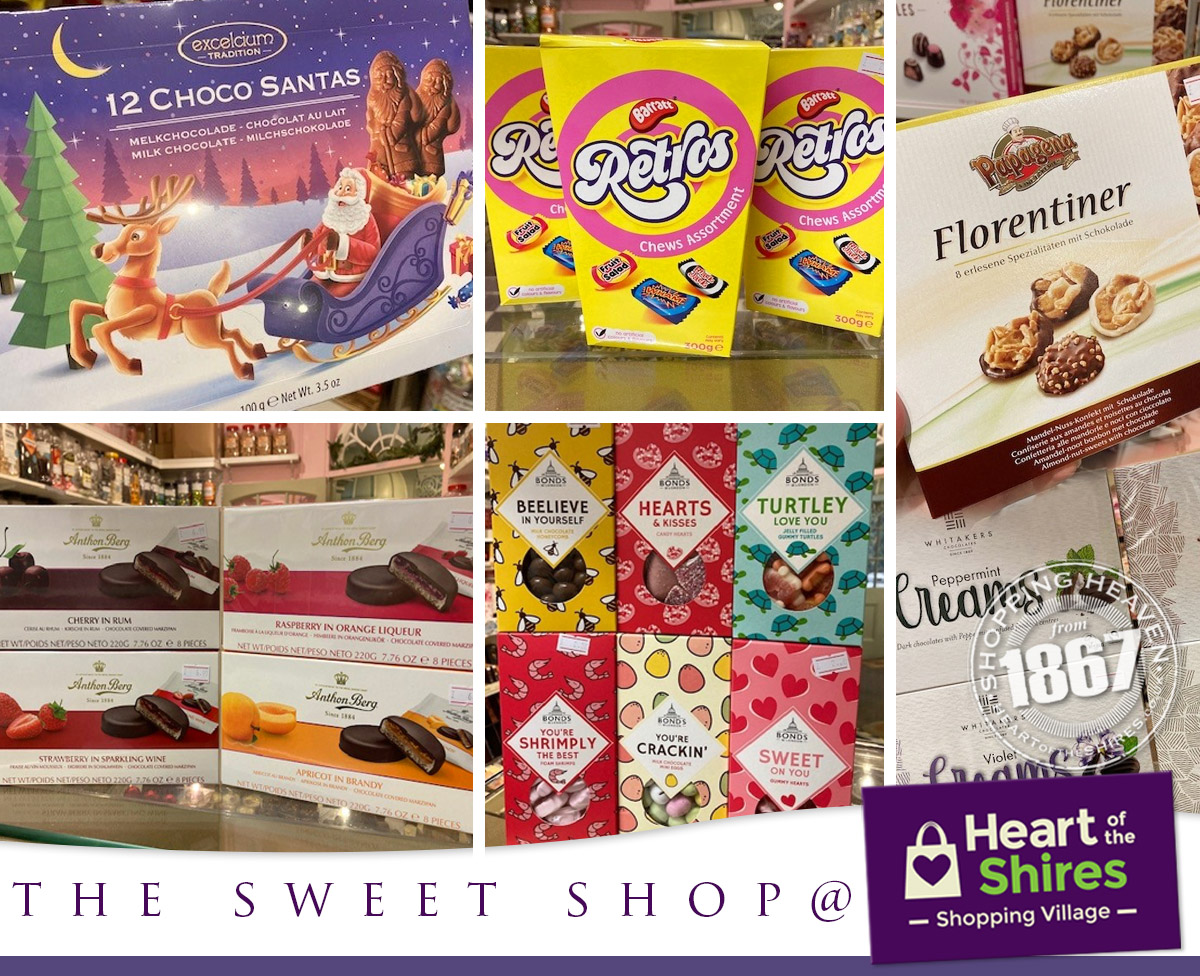 Providing a selection of weighed sweets, luxury chocolates and amazing gift ideas, The Sweet Shop offers an incredible range from familiar, family favourites to indulgent, luxury hand-made English and Belgian Chocolates.
There is a tempting treat for every taste bud and, at Christmas, it is the perfect present purveyor.
#heartoftheshires #christmas #shoppingasitshouldbe #northamptonshire #independentretailer #indie