Today is #socialmediaday – so ensure your devices are charged and read on…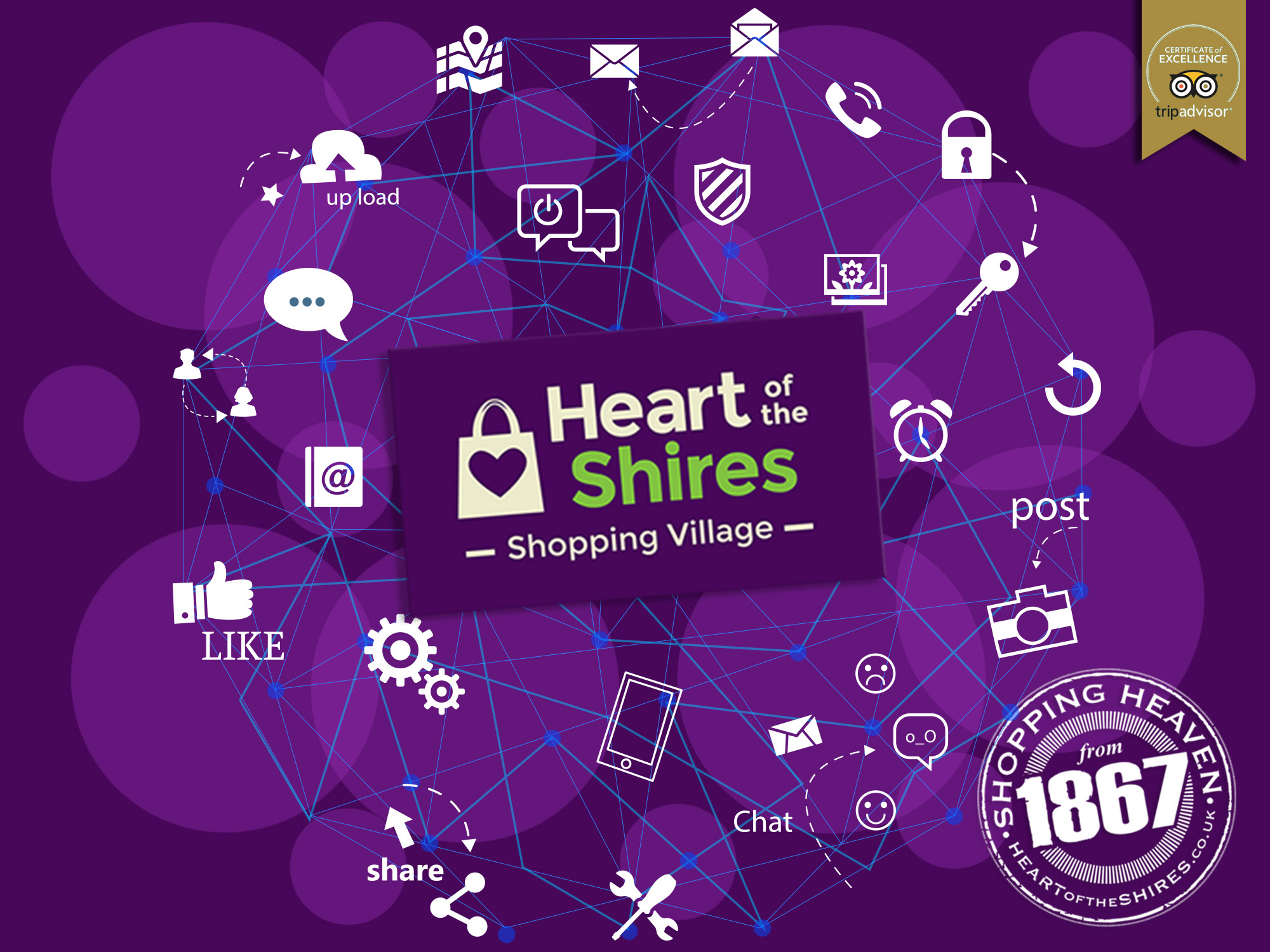 Here at Heart of the Shires Shopping Village we use our Social Media platform to engage, interact and inform you of all our news, both the bad and the good.
Bad news last year was roadworks on the A5 – this year it's Corona Virus! So we are moving onwards to the positives and with our doors now re-open we are all looking forward to seeing you again: That is really good news!
Social Media works for us too – with over 32,000 people seeing our (current pinned) Facebook post about reopening. For those savvy shoppers who need to be online we offer free wifi here – in addition to our fabulous independent retailers who we'd love to Share with you. We think it's a tough choice to either Like or Love them and invite you to Check In soon!