Sandersons Water Garden is a collection of contemporary interpretations of stylish archive documents.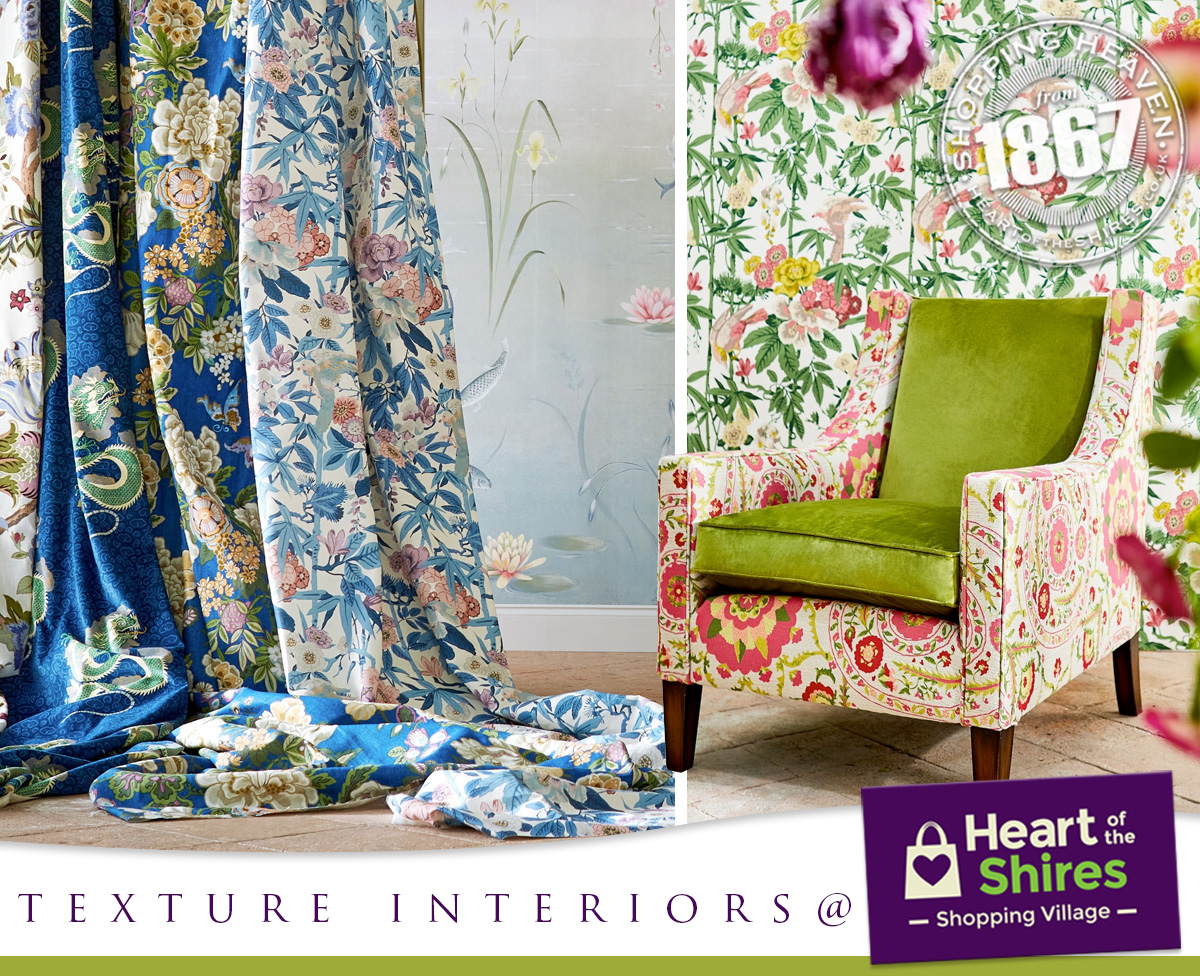 Featuring patterns of striking blooms of the emperor peony to symbolism of Chinese dragon. Eastern inspired design in joyful tones and a celebration of english interiors. These stunning fabrics are available now at Texture Interiors, here at Heart of the Shires.
A contemporary twist on the country aesthetic.
#textureinteriors #countryhome #countryinteriors #interiors #summercollection #floraldesign #perfectpatterns #curtainsandblinds #watergarden #elegantdesign #contemporarydesign #watergardencollection #sanderson #fabulousfabrics #prettypattern #interiordesign #homedecor #designyourhome