The Watch Boutique now stock Rotary.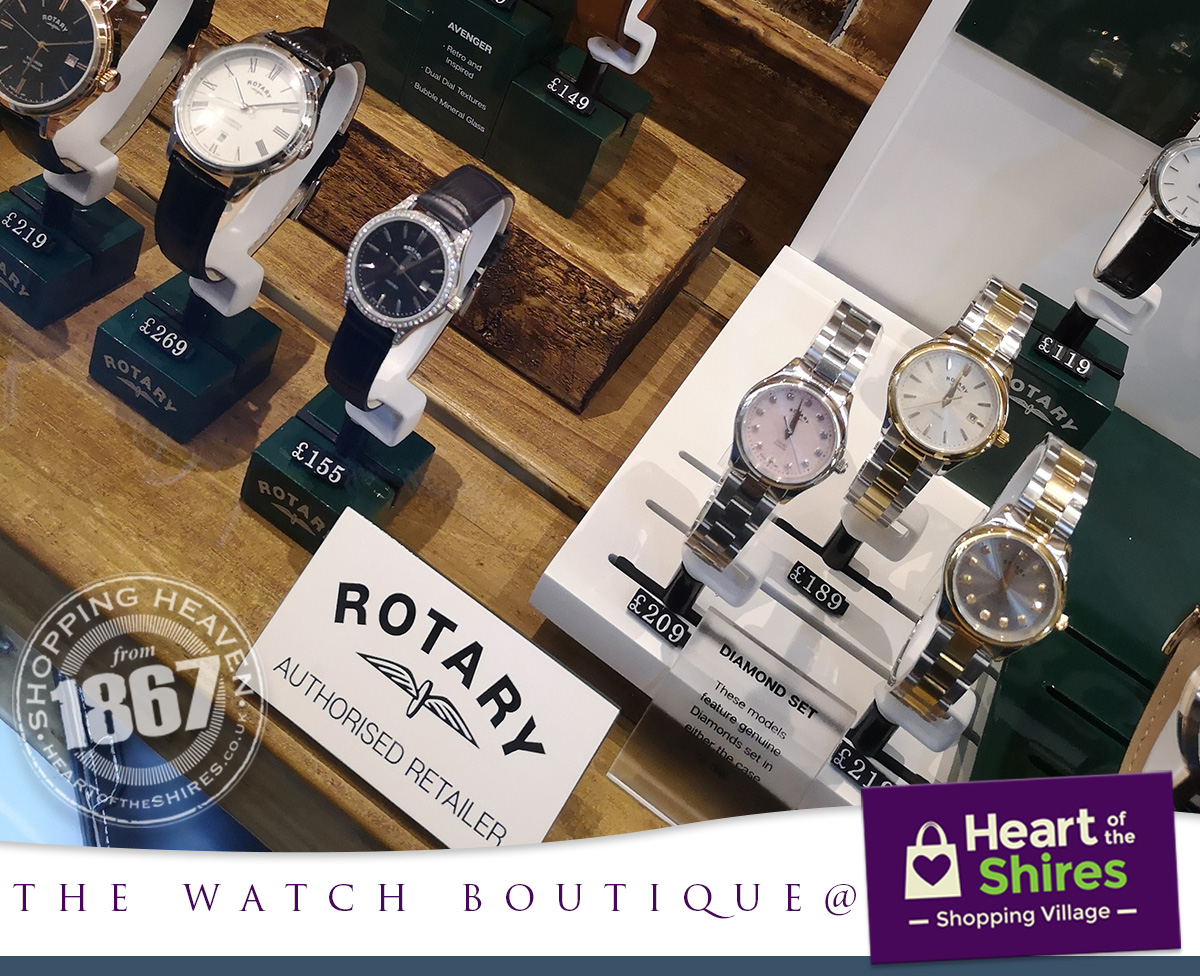 The firm was founded in 1895 by Moise Dreyfuss in the Swiss town of La Chaux de Fonds. Rotary is still owned by the Dreyfuss Group.
In 1925 the now famous winged Rotary logo was introduced and after the war, under the leadership of Teddy Dreyfuss, the brand developed further, with innovative watches, sophisticated marketing and powerful advertising campaigns.
Rotary specialises in designing affordably stylish timepieces, blending the 'old with the new' and the 'contemporary with the classic' to achieve a distinctive range of watches. Rotary timepieces are now sold in over 65 countries throughout the world – including the UK, at The Watch Boutique at Heart of the Shires Shopping Village.
Rotary at the Watch Boutique