Are you looking for an incredible opportunity for you and your business?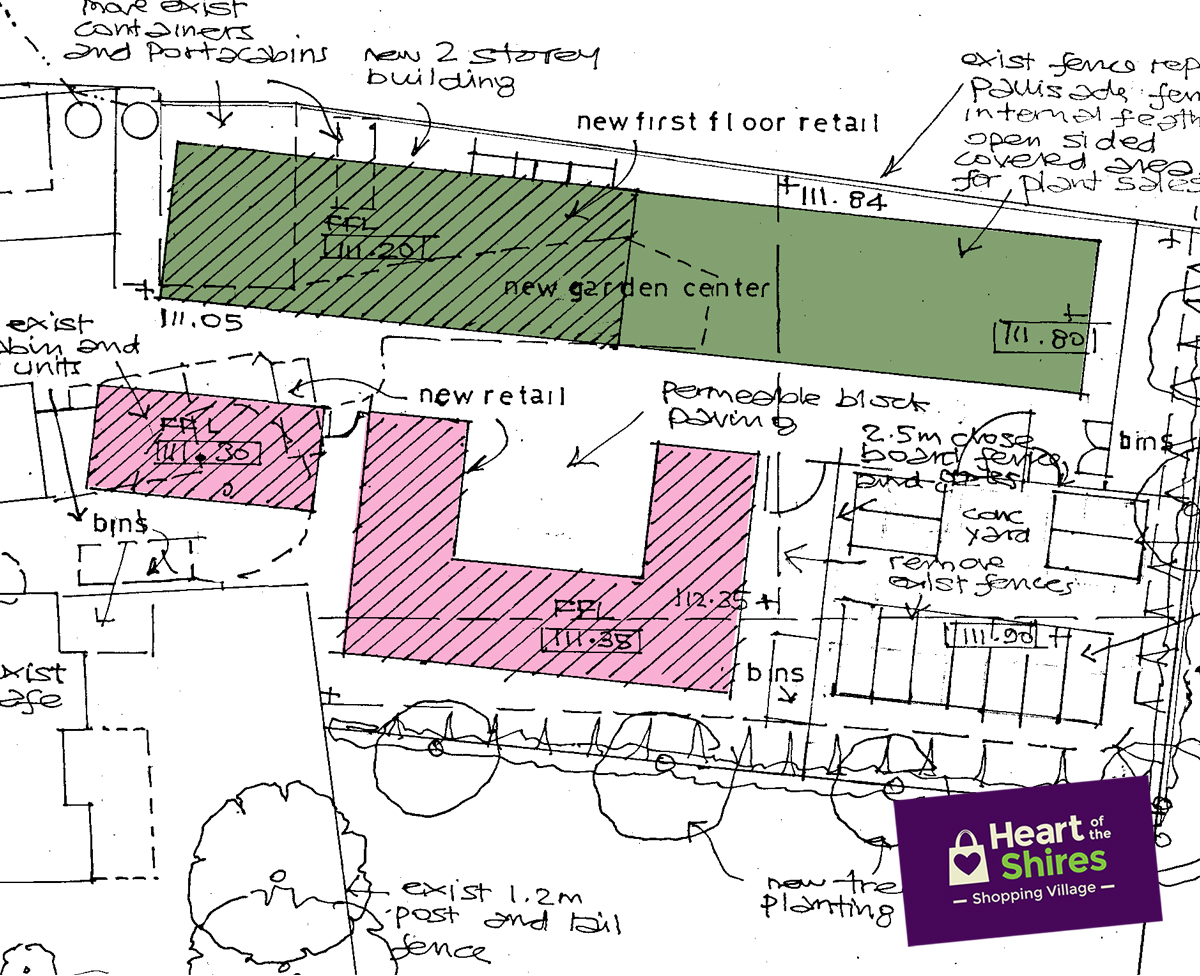 Heart of the Shires has received approved planning to extend. Our currently undeveloped South side (the car park being the North side and current buildings in the middle) has received council approval for development. With designs and features in keeping with the current site and such exciting news, there is no better time to be at Heart of the Shires.
Set around a Victorian courtyard, Heart of the Shires Shopping Village offers a selection of individual shops with real character and demand for retail units here is always high because quite simply, it's a premium retail opportunity without the premium prices. You can though, now join our family of retailers with a selection of brand new retail units currently under construction and available to rent. (Indicated in pink on the plans).
If you have a business and believe you would be an asset to both the venue and customers of Heart of the Shires, then why not get in touch?
Heart of the Shires adheres to a non-competitive retailer product/service environment.
Free parking for all • A relaxed shopping environment • Countryside location – an amazing location and who knows, perhaps an amazing opportunity for your business!
Contact marketing@heartoftheshires.co.uk, in the strictest confidence, TODAY!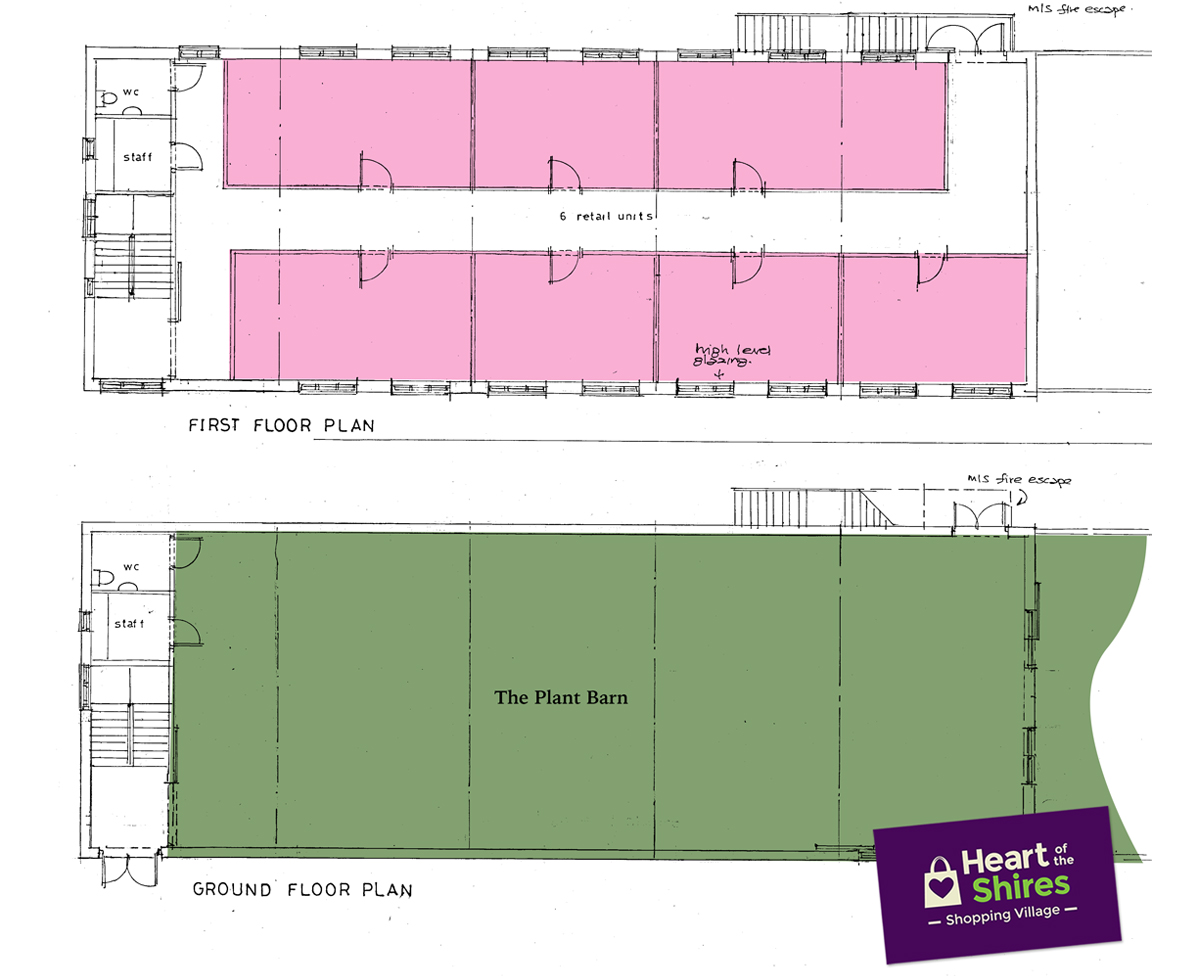 The Dutch Barn – brand new and exciting to see the frame complete.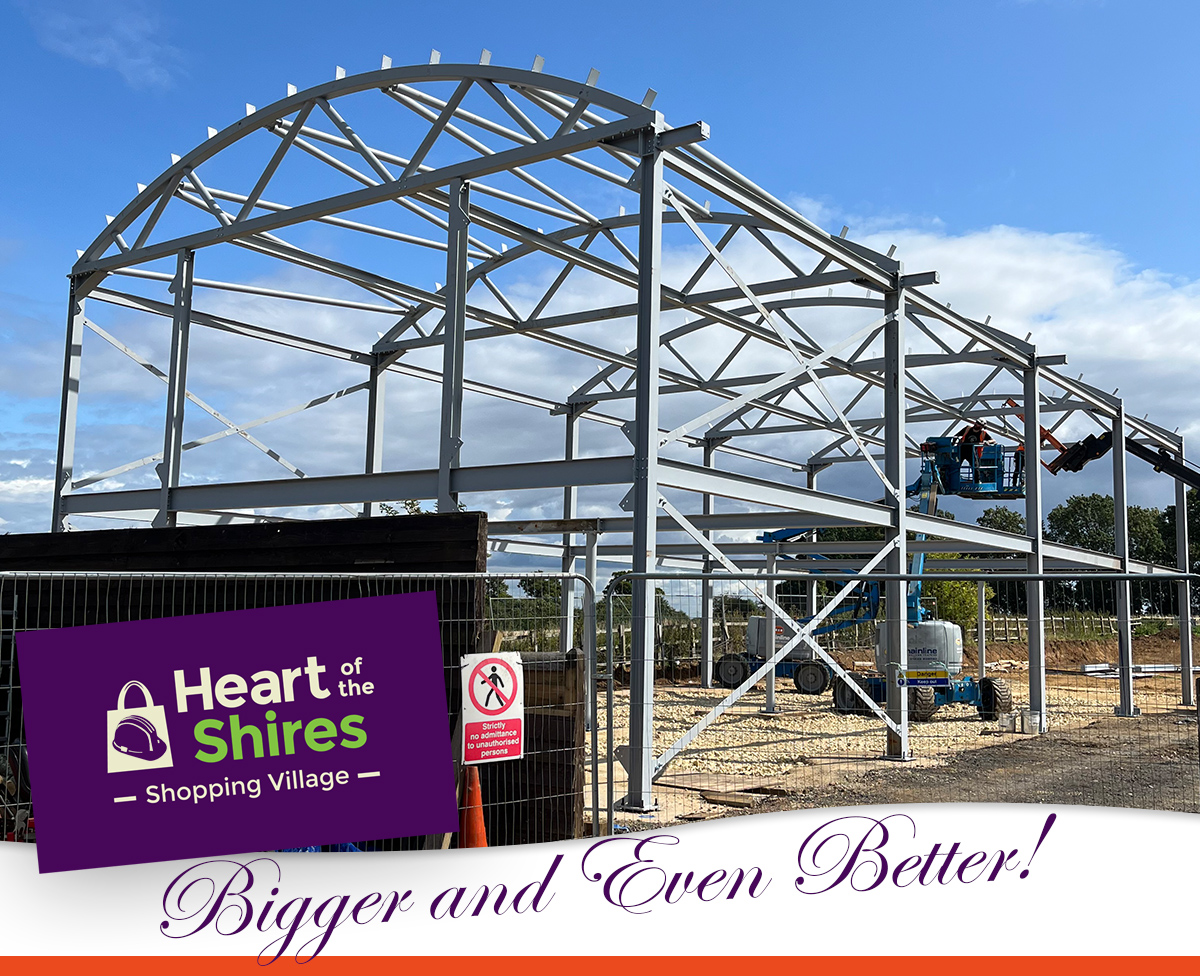 UPDATE:
Our sister site Whilton Locks have an amazing opportunity for retail space. Read more here.
Rent a Retail Unit at Heart of the Shires