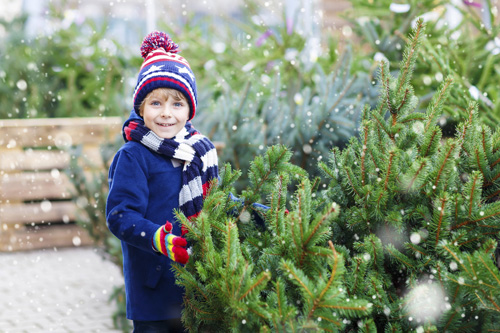 It's never too early to think about decorating your house for the approaching festive season – and there's nothing quite like Christmas trees to decorate and fill a home with warmth and seasonal scents.
This year you'll be able to get your real, Christmas trees from our Northampton shopping village. The Artisan Gardeners, our resident home and garden specialists will be stocking Christmas trees in time for the festive season.
As a special offer for those who order early, a 10% discount will be applied to all orders that include a Christmas tree and a wreath before the 22nd November. So order early and you'll have some extra pounds to spend on the presents!
At Heart of the Shires we love proper Christmas trees. Not only do they look, smell and feel better than artificial ones, they are derived from renewable resources and are fully biodegradable.
For more information about this offer, or about other services that Artisan Gardeners offer call 01327 340 556 or email info.artisangardeners@gmail.com.
Prepare yourself for the Christmas season