Bags with Class, here at Heart of the Shires, have some exciting news to announce.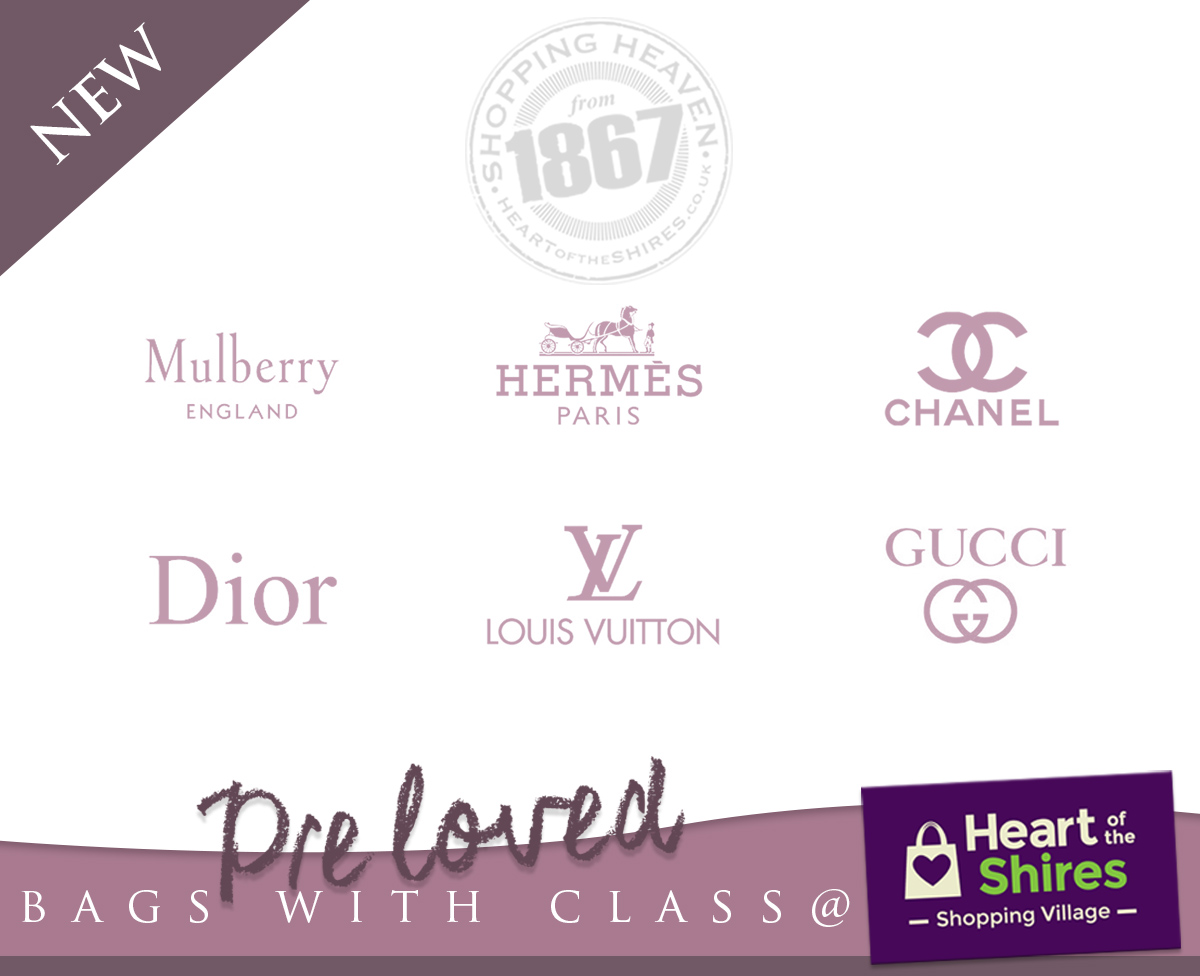 Over the last 18 months many customers have approached asking if Bags with Class can either buy or sell on their behalf their previously purchased luxury designer handbags, brands such as Mulberry, Chanel, Celine, Dior, Gucci, Ralph Lauren etc
As a result, Bags with Class are pleased to announce that as of the 1st of November they will be inviting clients to get in touch who are seeking to sell pre-loved designer handbags.
All pre-loved bags Bags with Class bring under their portfolio will be authenticated by a leading 3rd party expert, which will give prospective buyers total peace of mind that each and every preloved bag they buy from is fully authentic.
These luxury designer handbags will not be kept on the premises but will be available to view by appointment only.
Watch this space for more details… In the meantime, if you have any luxury designer bags you are looking to sell, please get in touch for more information and to see how Bags with Class can help you find new owners to cherish your pre-loved bags.
#mulberryhandbag #Chanelhandbag #Celinehandbag #Diorhandbag #Guccihandbag #RalphLaurenhandbag
Pre-loved Designer Handbags