Are you Clotted Cream Fudge? Chocolate Fudge Crunch? Vanilla Fudge? Banoffee Fudge? Rum and Raisin Fudge? Chocolate Brownie Fudge? Liquorice Fudge?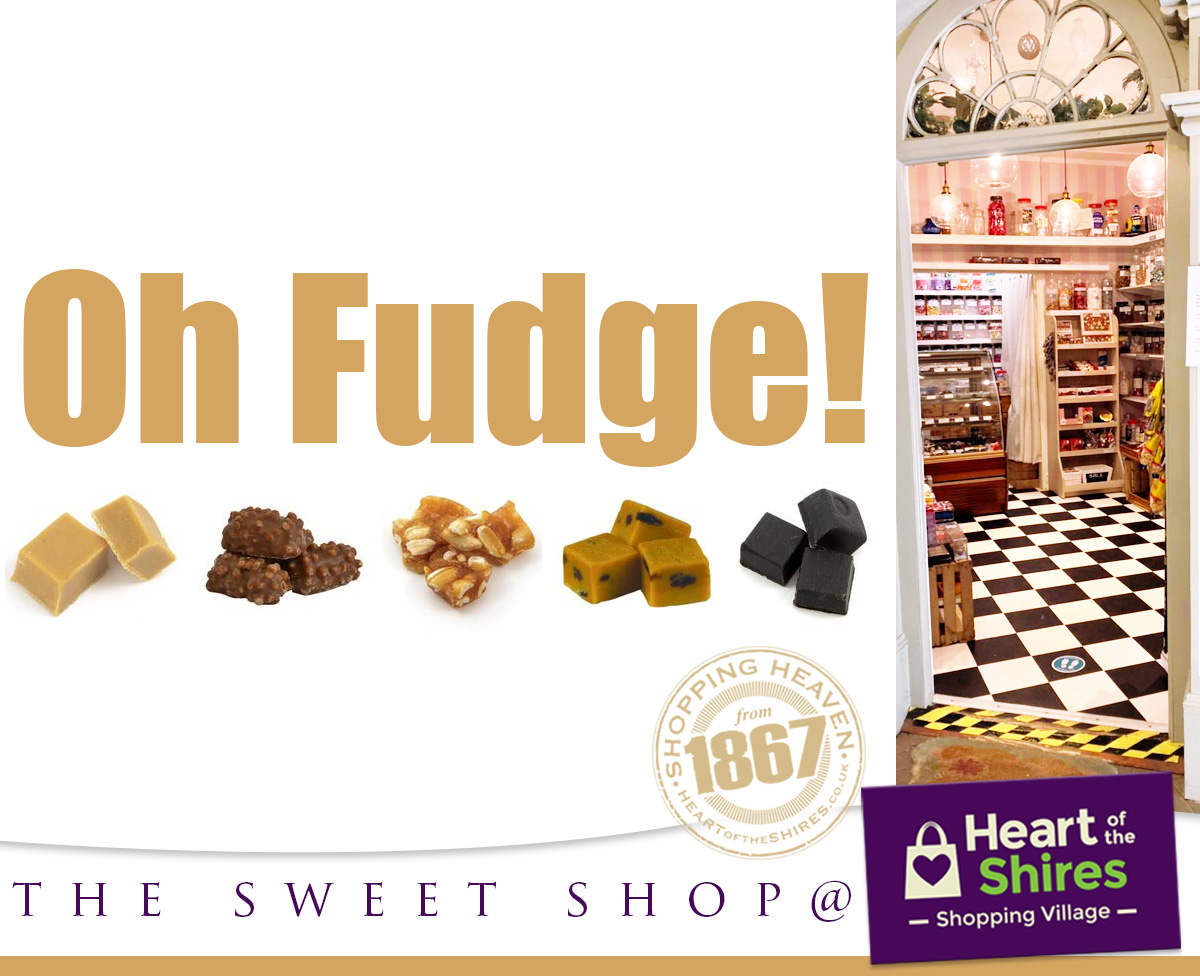 How the fudge can you possibly choose? It's a daily dilemma at the Sweet Shop here at Heart of the Shires.
Sweet Treats at Heart of the Shires
The Sweet Shop, at Heart of the Shires, is a traditional sweet shop in the heart of the Northamptonshire countryside.
Providing a selection of weighed sweets, luxury chocolates and amazing gift ideas, The Sweet Shop offers an incredible range from familiar, family favourites to indulgent, luxury hand-made English and Belgian Chocolates. There are all your favourite, tempting treats – even Fudge!