Our Northamptonshire shopping village will play host to a series of fashion shows this March. House of Carillon, an independent fashion boutique, is behind the initiatives that will take place. The first of which will be on Wednesday, March 1st and Thursday, March 2nd.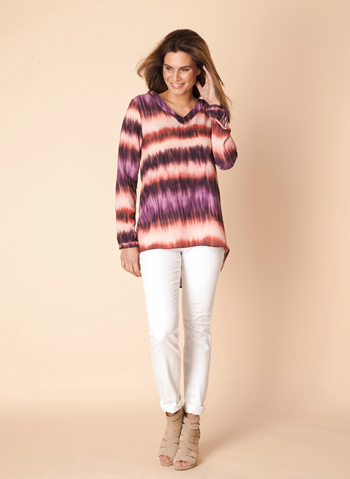 The store's owners, husband and wife team Catherine and Ian Hopla have been developing the event over the winter to showcase the store's spring '17 designer clothing range and to raise money for charity. Since the couple took over the boutique in April 2016, several leading designers have been added to their rails.
Northamptonshire fashion shows
The new fashion events will showcase leading designers, offer discounts for featured items and raise money for cancer charities, including Macmillan.In total there will be four fashion shows over the two days, featuring designers such as Joseph Ribkoff, Olsen, Cream and Robell.
For customers that purchase any of the items modelled, there will be at least a 10% discount on the day and the chance to win prizes including a £100 House of Carillon voucher at each show. In addition, every person that attends and books a seat will receive a free glass of celebratory 'bubbly' to enjoy whilst watching the show.
"Since taking over House of Carillon last year, we have been keen to put our own stamp on the store by stocking the brands that we think our customer base would like the best, whilst keeping a strong stock of existing exciting brands," comments Catherine. "We are always on the lookout for new brands that you will not find on the High Street that will suit our customers and hope that our fashion shows will help to showcase the excellent array of ladies' lifestyle fashion and accessories available."
The shows will take place on Wednesday 1st March at 2pm and 6pm and on Thursday 2nd March at 11am and 2pm.  All are free to attend but two events are now almost fully booked with limited space remaining at the other two. To book or to register your interest for future events planned for later in the year, call 01327 349595 or email houseofcarillon@yahoo.co.uk.
New fashion shows to support charities