Come and join the cuddly fun at Heart of the Shires Shopping Village. It's a FREE Event!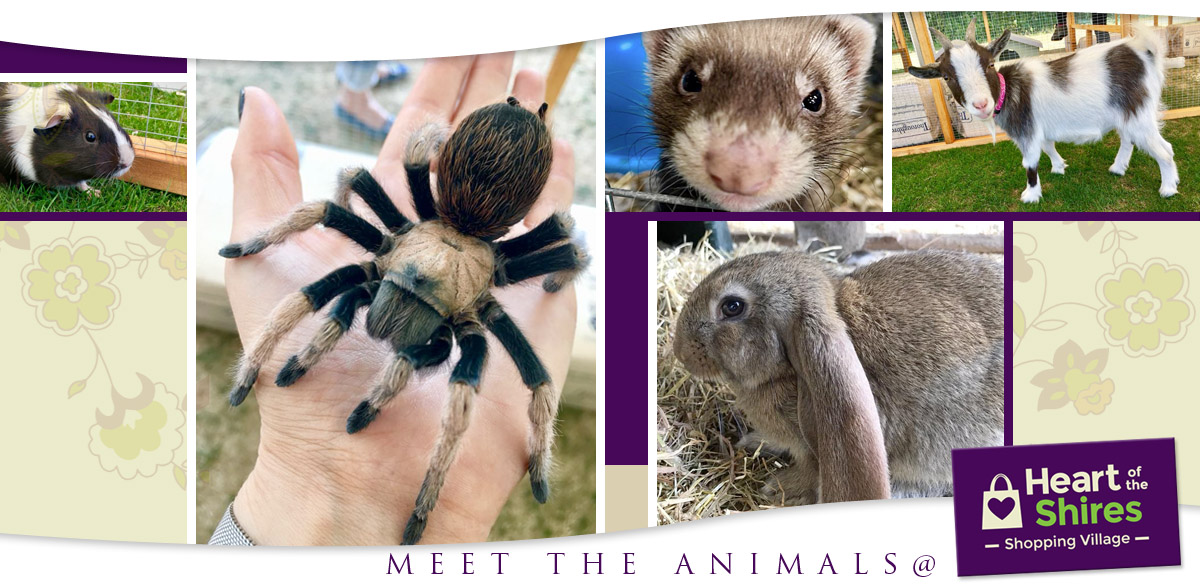 29th August 2pm to 5pm at in the Bandstand at Heart of the Shires
Meet the Animals offers a great opportunity to interact with a variety of animals, amphibians and reptiles. Experts handlers, with knowledge of all the animals, will be on hand to ensure the best possible experience for you and the up-most care for the animals. Everyone who wishes to will get the chance to hold the animals and learn different facts about them – what do you like a Hamster or a Tarantula?
These experiences are very safe, educational and, at Heart of the Shires, it will be a FREE Event. We are planning to set up within the Bandstand, in the main courtyard at Heart of the Shires Shopping Village
Who'd be brave enough to touch a Tarantula, stroke a snake or perhaps be happier with a hug from a Hamster.
#MeetTheAnimals #FreeEvent #PettingZoo
Meet the Animals – A FREE Event