Looking for Love this Valentine's Day?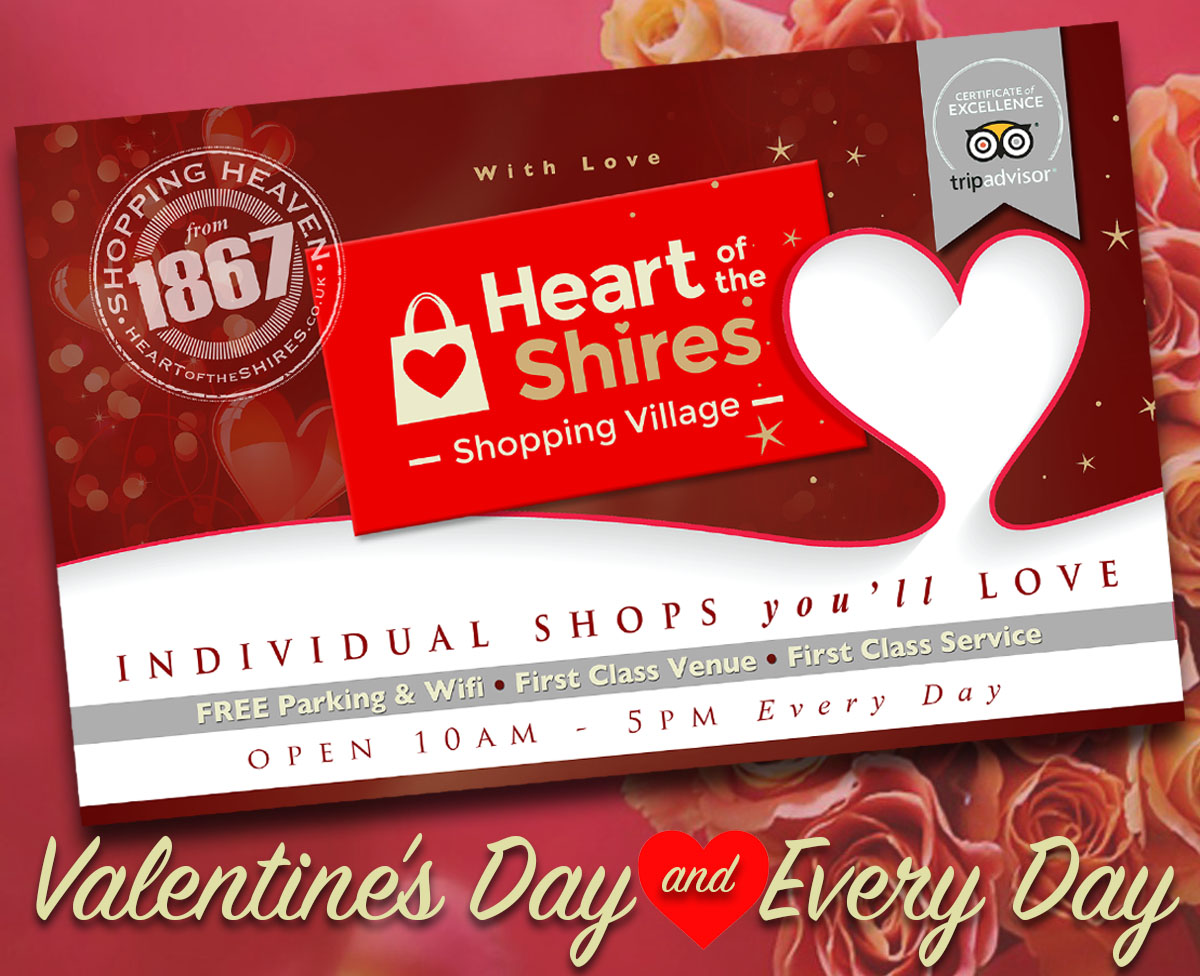 You'll LOVE the Location.
Heart of the Shires is a unique retail outlet that offers shopping without the stress. Set around a Victorian courtyard dating back to 1867, this delightful environment offers a selection of individual shops with real character. You'll love the free parking, the independent retailers, the free Wifi, the free play equipment for the kids and the relaxation – all set in the beautiful Northamptonshire countryside.

Whatever you are looking for this Valentine's Day and forthcoming weekend take a trip out to Heart of the Shires – we think you'll love it!

#daventry #northampton #independentretailer #shopping #retailtherapy #heartoftheshires #valentines