The Delphine Dress by Lily & Me brings exciting newness to the season.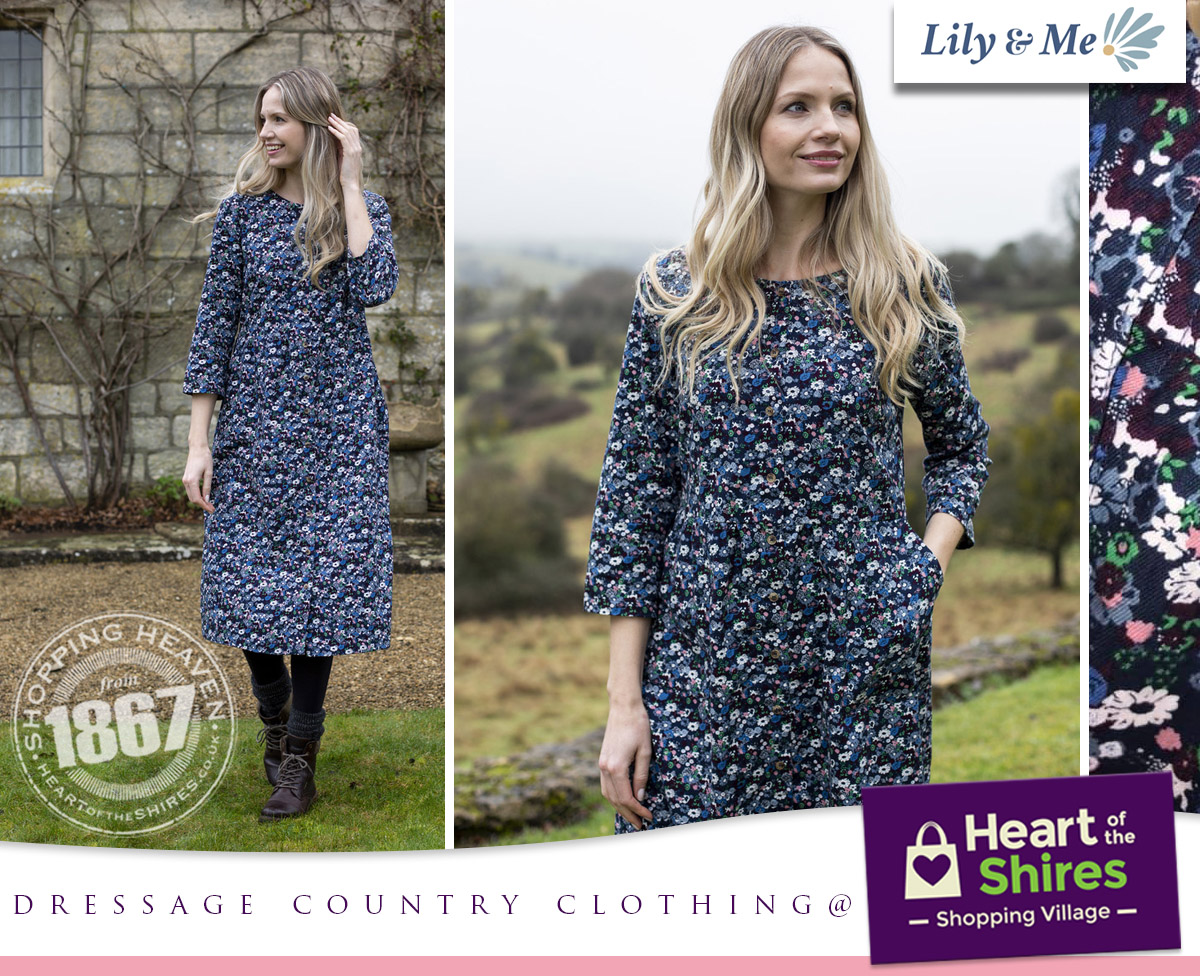 With a gentle gathered waist, three quarter sleeves and practical pockets, the Delphine offers style and practicality in abundance. Layer with a lovely Autumn cord jacket when the weather turns colder. It's available now at Dressage Country Clothing at Heart of the Shires.
Lily & Me is a print led lifestyle brand offering beautiful, easy wearing clothing and accessories. Lily & Me is a family owned business based in Gloucestershire and love quality and attention to detail. The business was launched in early 2007 by founders Amelia Haywood and Hari Bhatia, who's daughter is called Lily.
Lily & Me at Dressage Country Clothing