Join the FREE Frozen Fun as our Special Guests – Elsa & Anna – will be singing LIVE in our Bandstand, will meet and greet you and count down to switch on the Heart of the Shires Shopping Village Christmas Lights.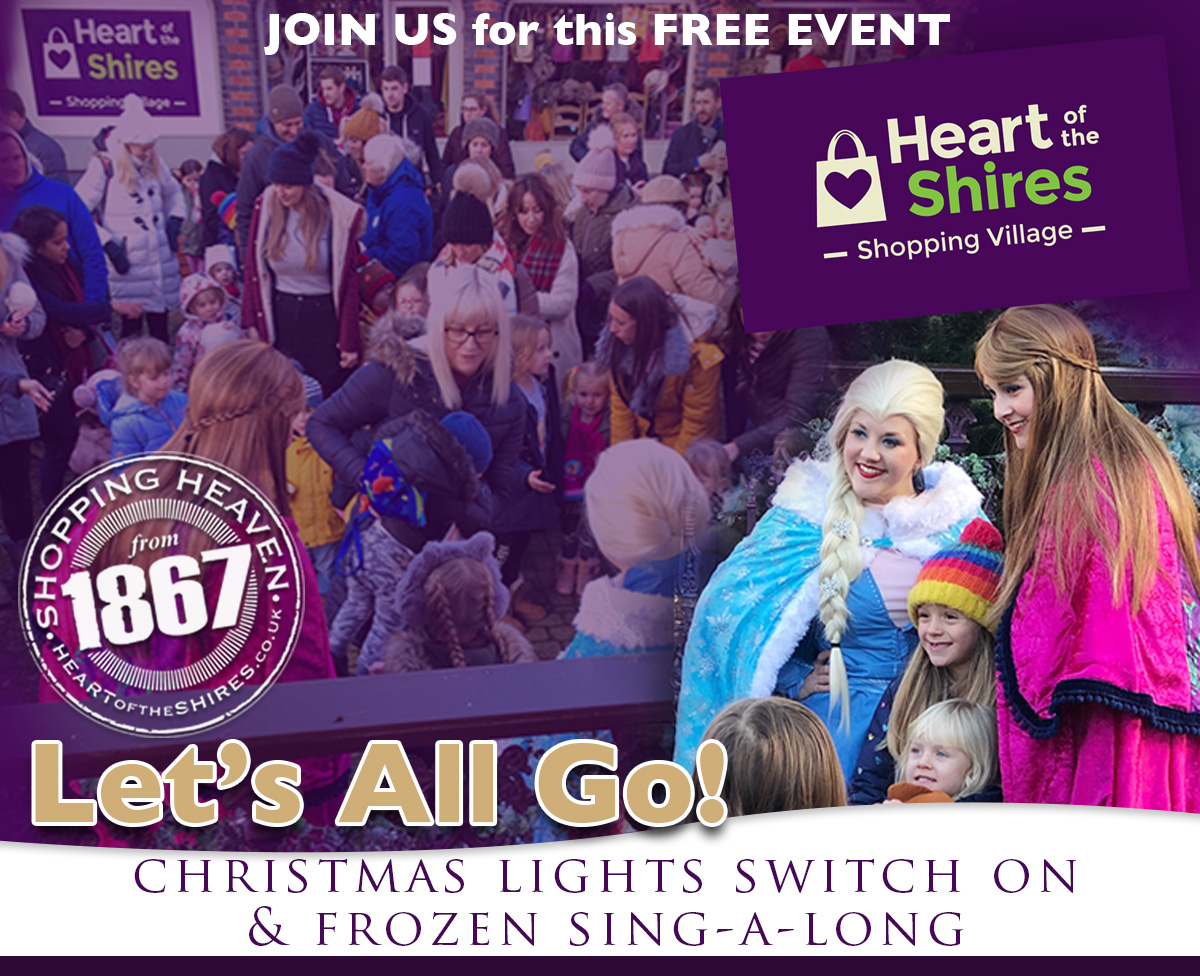 Sven?
The festive fun is THIS SATURDAY – 27th November – from 2 to 3:30pm and is completely FREE.
Elsa?
There is free parking too – don't miss out.
Let's all go!
"Hey we were just talking about you! All good things, all good things!"
#heartoftheshires #northamptonshire #freeEvent #frozen #christmas