We admit it has been rather wet lately. "There's no such thing as bad weather, only unsuitable clothing."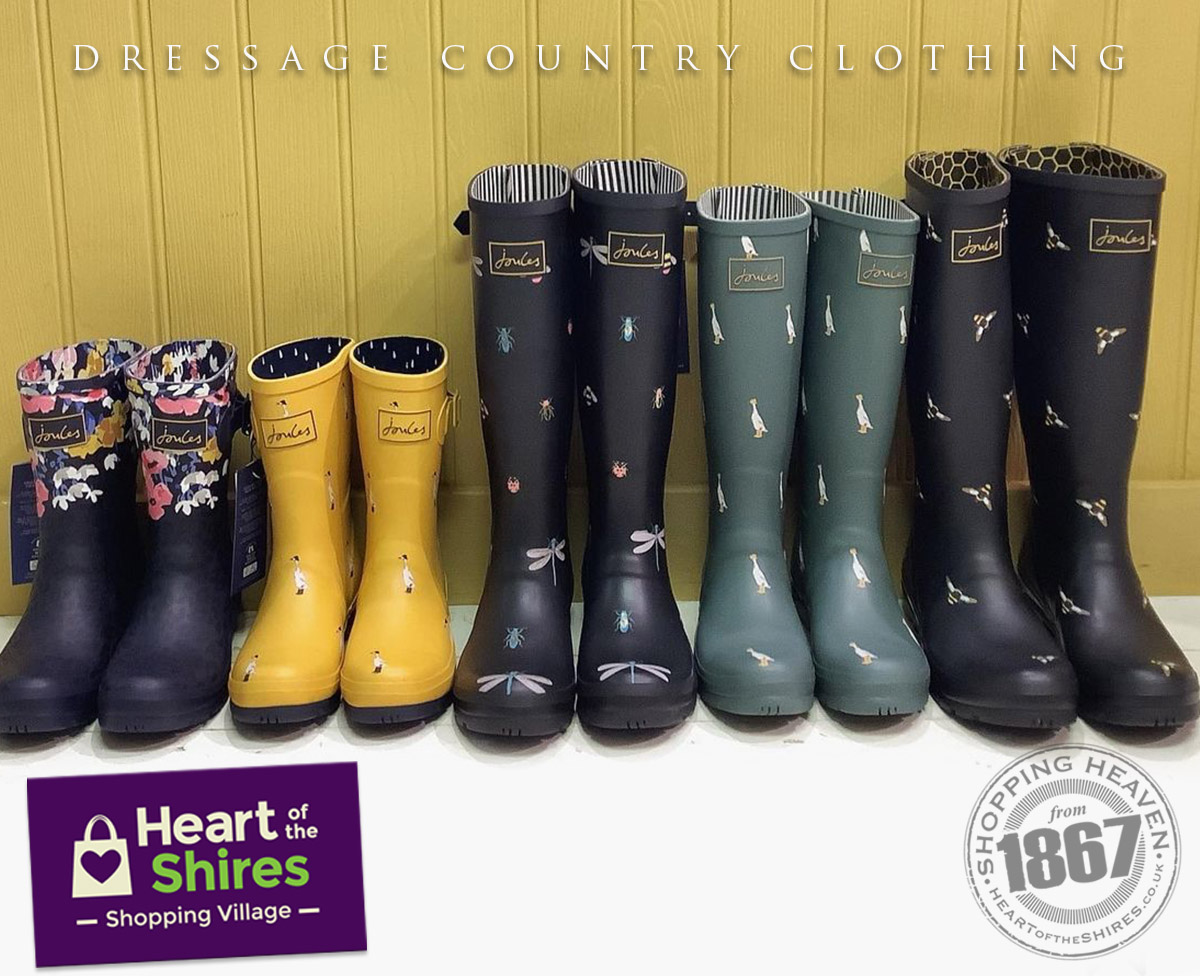 So be suitably booted with this amazing Joules footwear, at Dressage Country Clothing, with superb colour and fabulous prints to brighten any day.
We think they look welly good! Do you agree?