If you know your bags and follow the very latest styles you'll have heard about the phenomenon that is Jeenaa.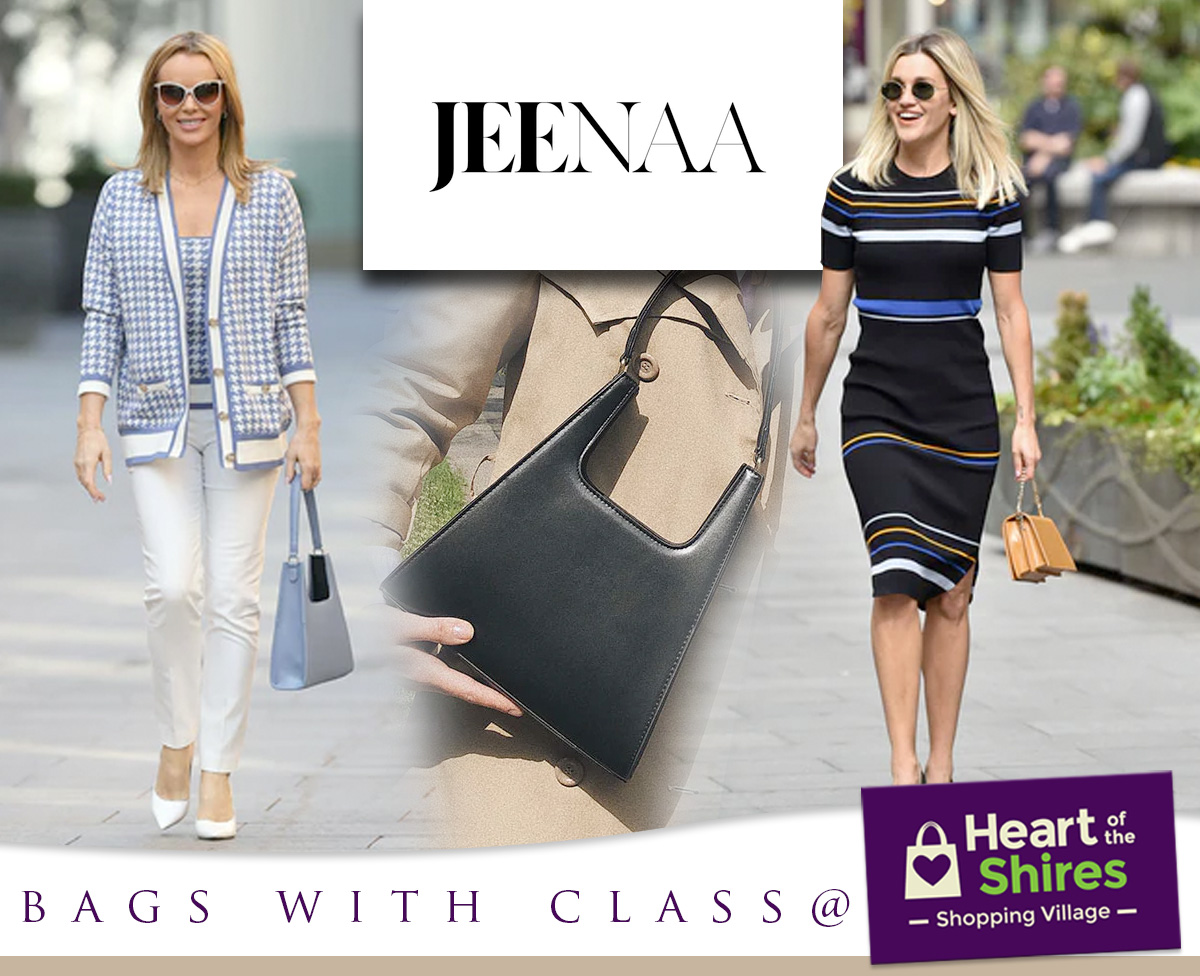 Jeenaa bags are designed in England and are worn by celebrities across the world, including Amanda Holden and Ashley Roberts (seen here) and Irina Shayk and Sonar Kapoor. The brand embodies an elegant yet minimal style and are in huge demand. From Tatler to Vogue, GQ to Vanity Fair, Jeenaa has been featured (and raved about) multiple times in addition to a being a regular favourite on ITV's This Morning.
At Bags With Class, here at Heart of the Shires, the incredible Jeenaa story continues, with a fabulous selection and unique opportunities to get the very latest bags, er… bagged before anyone else. If you need Jeenaa, you need Bags With Class and your name on their exclusive wish list.
What could be better?
Jeenaa contributes some of the proceeds of each bag towards funding a primary school in Punjab, India. The primary school is where the owner of the brand was schooled as a child and the funding supports school uniforms and stationery supplies.
#Jeenaa #Jeenaabags #Jiyo #OMG