A featured artist, at The Fine Art Gallery, here at Heart of the Shires is OVI.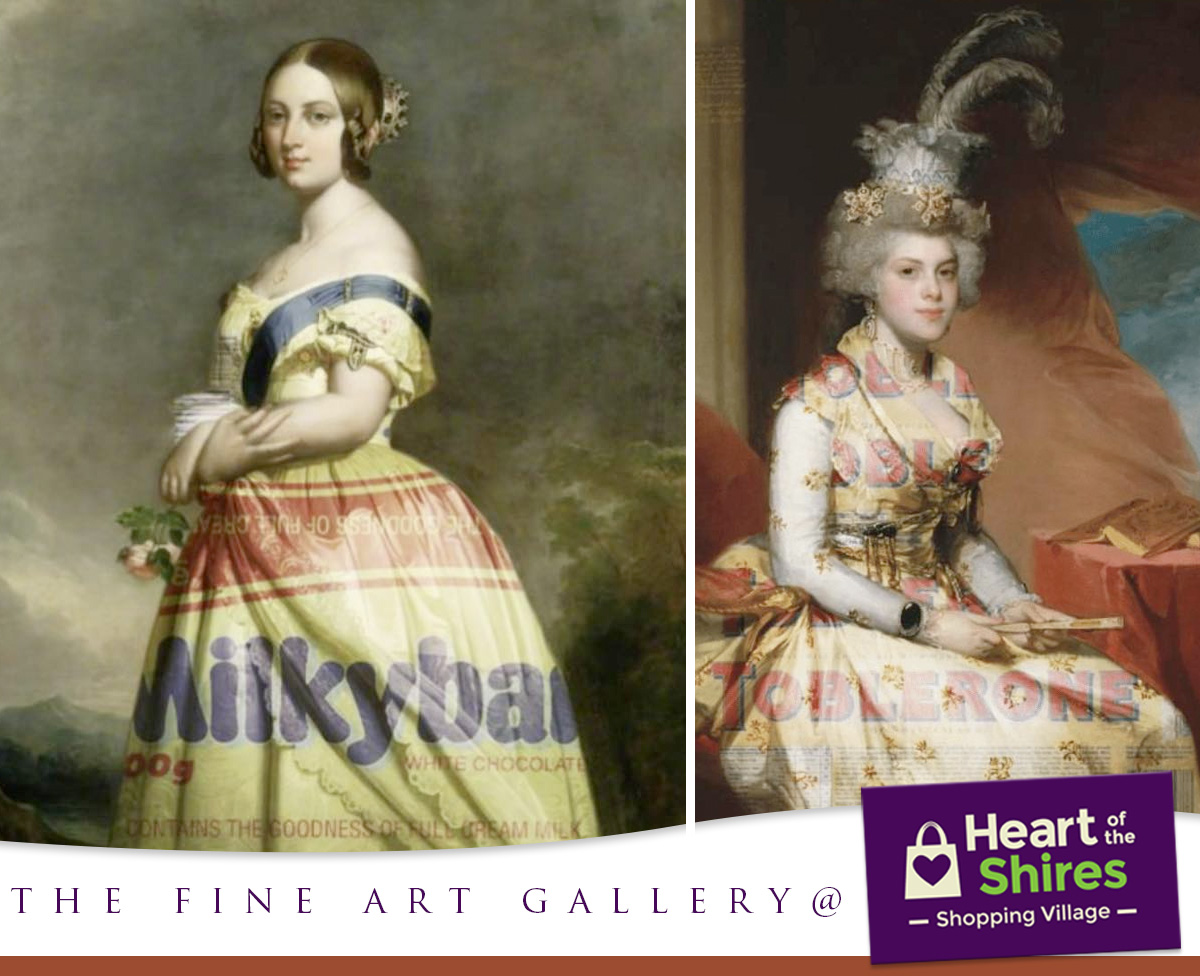 'Duchess of Choc Del a White' is a quirky piece taken from the Victorian Confectionary Collection by OVI. This image is a 19th Century lady standing in an extravagant gown. The fabric of her dress is bedecked with the easily recognisable 'Milkybar' chocolate bar branding.
'The Royal Countess of Blerone' shows a 19th Century lady in a flamboyant hat and gown with the fabric of her dress – 'Tobleroned.'
This rather tasty collection was born out of OVI's obsession for iconic brand logos and wrappers. Others in the collection include 'Tilly Wix, The Duchess of Caramel' and 'The Marquesse of Skitt Les Fruite.'
Easter? Chocolate? We'd say all wrapped up.
#heartoftheshires #Easter