Texture Interiors is a homewares and interiors shop offering a stunning and carefully curated range of furniture, soft furnishings and home accessories. Helping you to create an original and imaginative home that you love.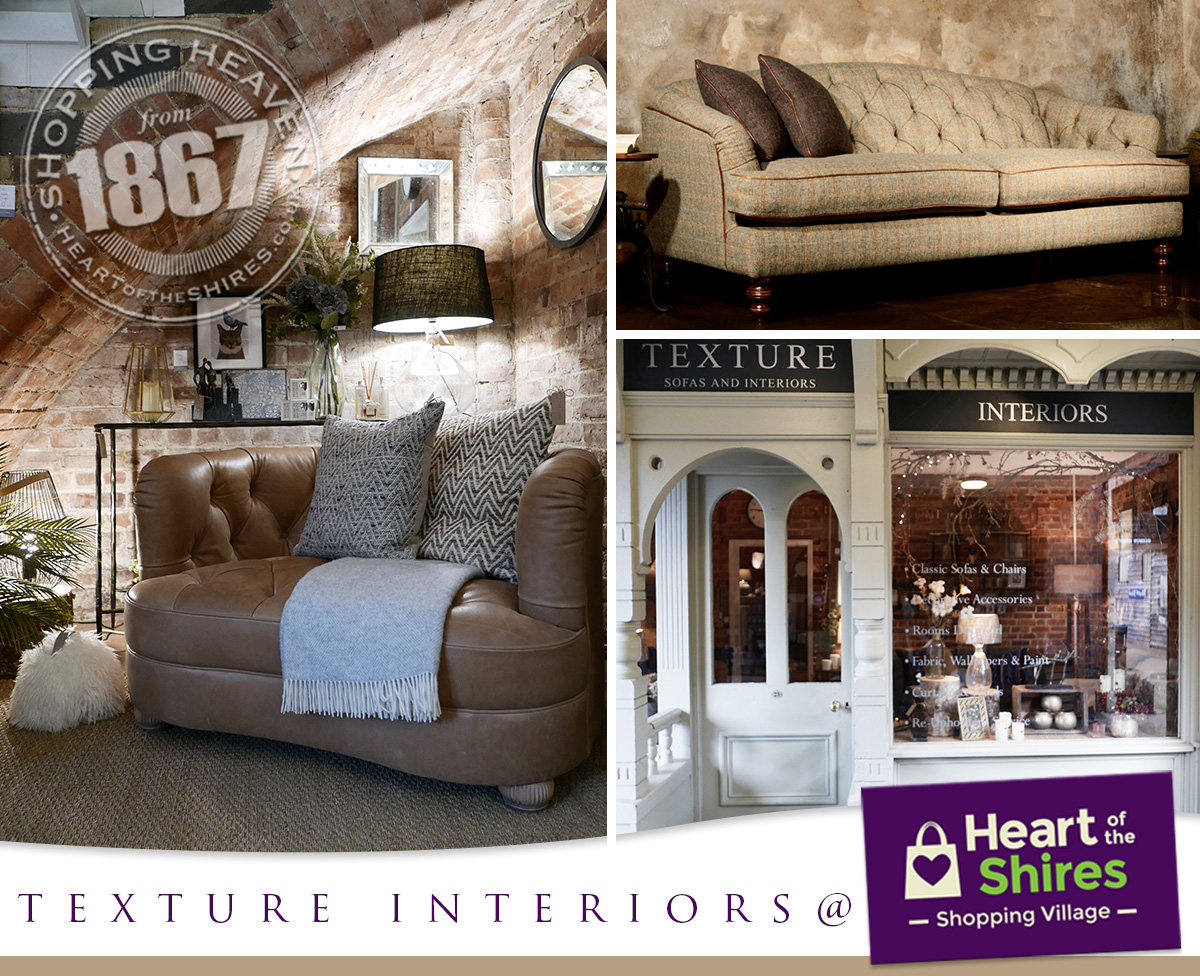 Texture Interiors sell an array of stunning, bespoke furniture pieces ranging from understated, luxurious sofas to that perfect chair.
All are beautifully made with outstanding quality by a selection of renowned British companies including Tetrad, Steed Upholstery and Whitehead Designs. Texture Interiors are here to guide you through the process of selecting that perfect tailored piece of furniture using their extensive knowledge.
Alongside large pieces of furniture, you will find a treasure trove of home accessories and a varied selection of lighting and decorative pieces throughout the shop.
When Texture Interiors opened at Heart of the Shires, nearly 22 years ago, they built the business on being able find unique items for the home or as gifts, matched with offering a personable service, and this is still very much part of the focus today.
Please do not hesitate to contact Texture Interiors to find out more about all the ranges and services that they offer, or please pop by the showroom.
#heartoftheshires #textureinteriors