One of the things Texture Sofas and Interiors Limited based here at Heart of the Shires Shopping Village love most is styling the shop with products from their favourite suppliers.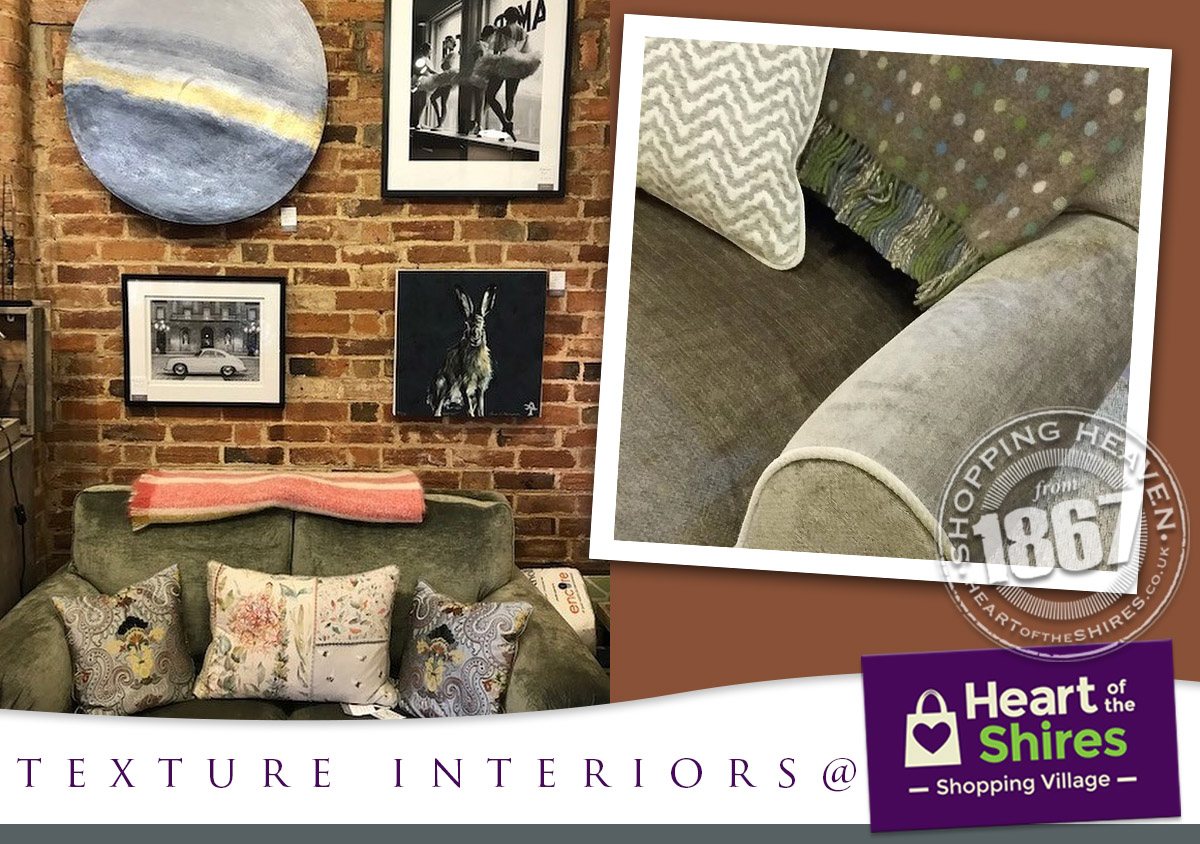 This corner is no exception. A gorgeous sage green velvet Duresta sofa, with cushions from Voyage and India Jane, is joined by Libra art work on the wall and a pensive hare portrait by Anna Thompson.
Duresta Upholstery The Libra Company Anna Thompson Art.
Interior design northampton