Original designs inspired by ​nature, that's the Sadie and Sid ethos, available now at Simply Salvaged here at Heart of the Shires.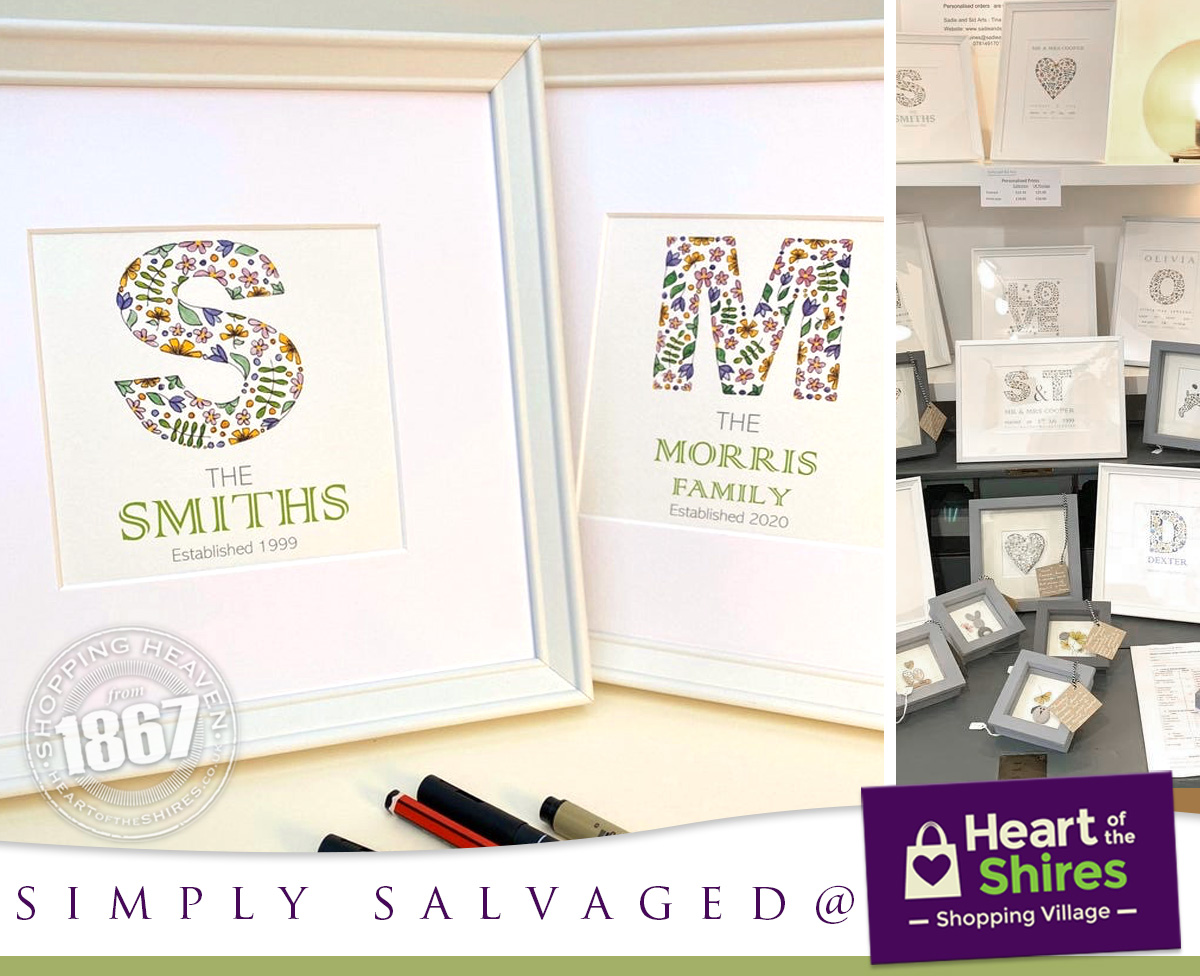 Produced in South Leicestershire by a husband and wife team of Tina – the creative heart of the business, who is inspired by natural objects to create these endearing images with each piece framed and hand finished by husband Stewart.
So if you are a Smith that is sensational, a Morris that is marvellous or your own surname, pet's name, forthcoming marriage or new arrival needs the perfect gift, we think this signature floral collage is perfect.
#heartoftheshires #northamptonshire #leicestershire #simplysalvaged #floral #wedding #independentretailer #loveyourpetday #shoplocal