Here's a thought…
Food For Thought is such a beautiful place to visit. It has one of the most marvellous frontages here at Heart of the Shires and, when you enter, it really is such a wonder too.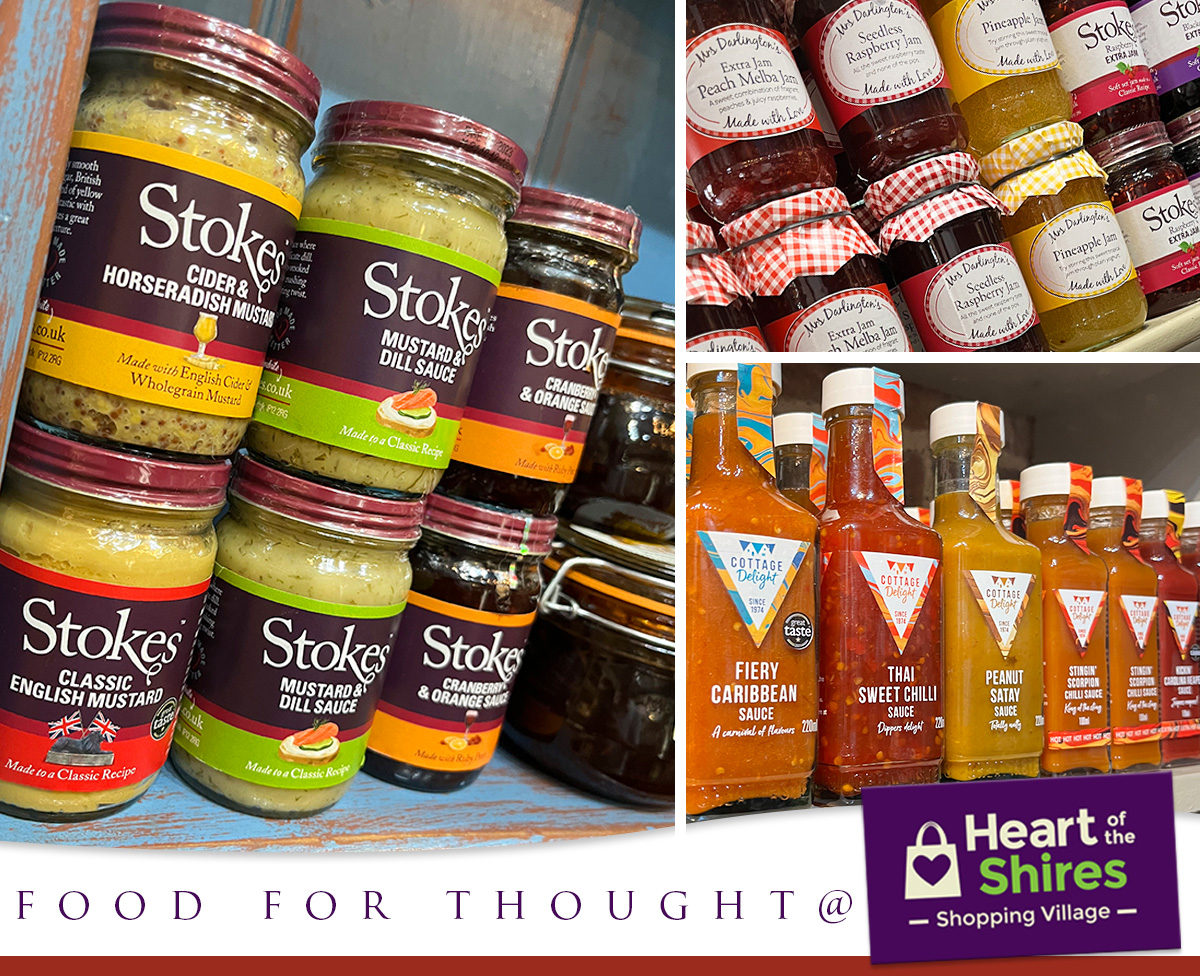 It has gained the nickname "The Pickle Room" but we reckon it may not be for the most obvious reason! Of course, The Pickle Room contains some of the most amazing pickles to be found anywhere.
In fact, it is jam-packed with er.. jams and contains some of the most paramount preserves, preserved for the finest tastebuds. It's stacked with Stokes, the Cottage Delight is truly a delight and it really is a super source for super sauces.
The reason for the name could be for when you are in a pickle – wondering what could be the most temptingly, tasty treat or present for a loved one.
How about one of Food For Thought's stunning hampers? You can select the products in The Pickle Room and it can be handmade into a beautiful hamper, with small being just £2.00 and a large being £5.99, whilst you wait. Now that could get you out of a jam too!
#stokes #countrydelight #mrsdarlingtons #wilkinandsons #heartoftheshires #foodforthought