House of Carillon, the designer fashion boutique for women is now under new management!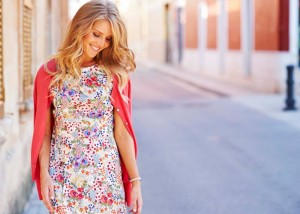 Earlier this month the Heart of the Shires shopping village welcomed the new faces at our resident ladies fashion store and they're ready to put their mark on the store.
The new owners, Catherine and Ian, have a vision to offer high quality clothing brands coupled with a personal shopping experience providing individual customer service. House of Carillon will continue to stock both casual and formal brands such as Olsen, Just White, Bianca, Adini, NYJD & Robell, as well as offering new brands, with the re introduction of Joseph Ribkoff, and later in the year Gerry Weber will also be making a comeback.
The coming months will see many new brands enter the store and the owners are already planning fashion shows in Autumn to highlight their clothing collections, as well as individual shows from the likes of Joseph Ribkoff.
It's not just the store that has had a refresh, but the House of Carillon are currently busy updating their website. It will soon be live to browse and will have a new look with exciting clothing and accessories.
The store at our Northampton shopping village is open as usual, seven days a week 10am-5pm, so with a personal shopping experience and all of your favourite brands, come in to say hello and look at what they've done to the shop. Catherine and Ian, are looking forward to meeting customers both new and old.
Our shopping village now has 24 different independent stores covering a range of specialities; art, furniture, clothing, health and beauty and more. Whatever your need, you're likely to find it here at the Heart of the Shires.
To keep up with the latest news and updates on all of our shops, you can sign up to our monthly newsletter or follow the Heart of the Shires on Facebook and Twitter.
House of Carillon now under new management