House of Carillon, the designer fashion boutique for women, have a special offer on in-store!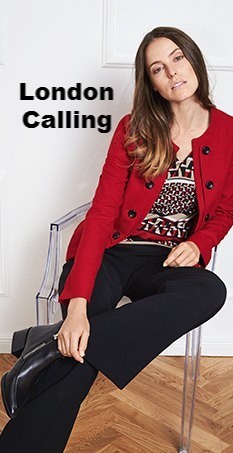 Having received many requests, the fashion boutique has announced that from Tuesday 1st November, they will be re-launching key pieces from three of the new Gerry Weber Autumn/Winter 2016 collections. As a special introductory offer, they are giving 20% off all full price Gerry Weber purchases between 1st & 7th November.
With this great offer taking place, now is certainly the best time to treat your wardrobe to some new clothes for the autumn/winter season.
Whether you are looking for a special-occasion piece or something more casual, you are sure to find the perfect piece at an unbelievable price at House of Carillon.
Our shopping village now has 24 different independent stores covering a range of specialities; art, furniture, clothing, health and beauty and more. Whatever your need, you're likely to find it here at the Heart of the Shires.
To keep up with the latest news and updates on all of our shops, you can sign up to our monthly newsletter or follow the Heart of the Shires on Facebook and Twitter.
House of Carillon Gerry Weber offer