Phew what a scorcher! Where is an ice cream van when you need one?
At Heart of the Shires, this Saturday, that's where.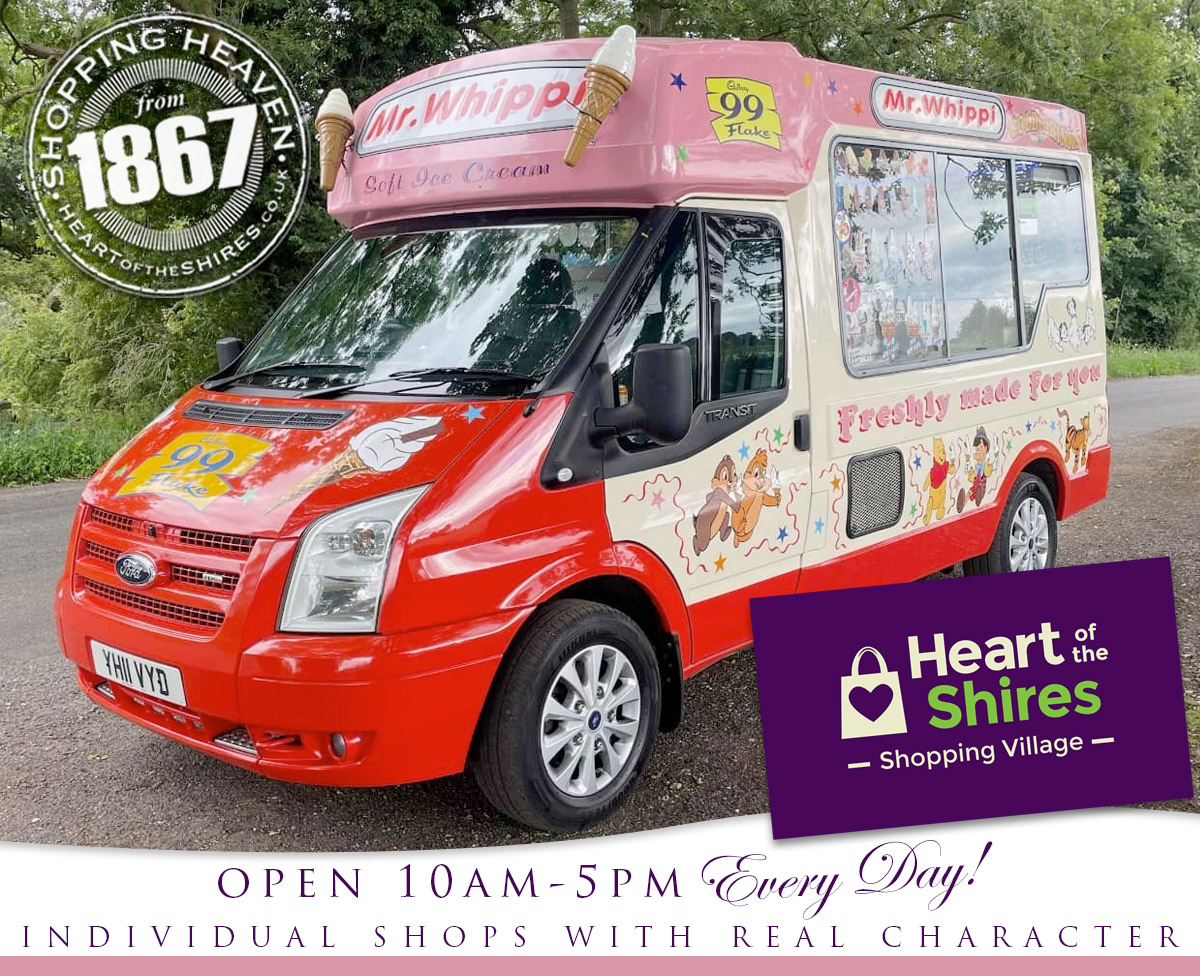 It's difficult to choose though: Freshly made Mr Whippi ice cream or an ice cold lolly?
We'll let you pick and cool off in our Victorian courtyard.
Mr Whippi is at Heart of the Shires between 10am and 4pm, Saturday 9th July.
#heartoftheshires #northamptonshire #icecream