October was named after the Latin word 'octo' meaning "eight". This is because October was originally the eighth month of the year! This all changed with the introduction of the Roman calendar.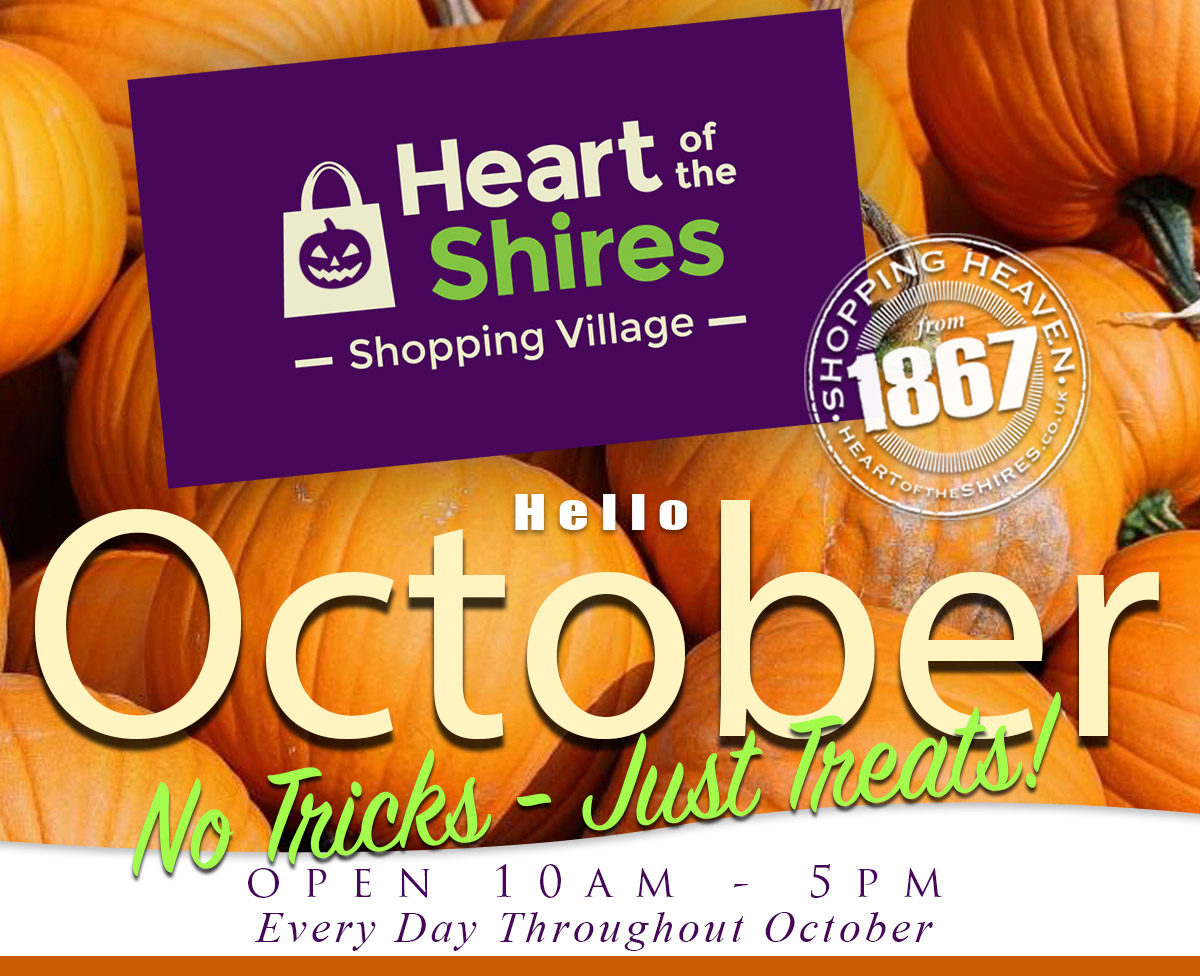 The night sky is much clearer in October so it is the perfect time to go stargazing. During the day, between 10am and 5pm, it's also the perfect time to visit Heart of the Shires! Perhaps Shop-tober would be more appropriate?
With Hallowe'een at the end of the month we can assure you here there are no tricks, just treats all month. See you soon!