Tripadvisor, the travel and review website, have revealed a number of famous landmarks that have received scathing comments from rather underwhelmed visitors. Just look at these examples: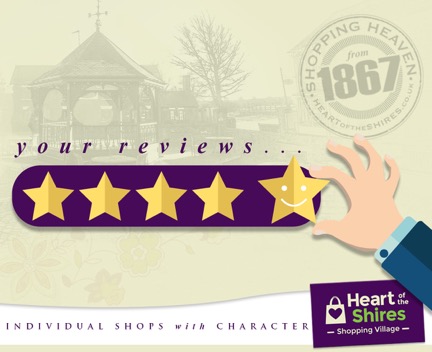 The Grand Canyon – "meh."
"Nonetheless, I simply discover it unacceptable that nowadays wifi was non-existent. I had a number of good images however was unable to Snapchat them."
The Pantheon – "uninteresting."
The Golden Gate Bridge – "Why is that this a high attraction? It is a bridge. Painted pink. Nothing else."
Arc de Triomphe – "Nothing particular. To achieve it it's important to cross a large highway with offended motorists honking at you when you cross it. NOT WORTH IT."
Ayers Rock – "Only a large stone sticking up within the desert."
Buckingham Palace – "Overrated council home"  "Actually, I stood round for an hour watching the altering of the guards."
The Eiffel Tower  "Silly tower." "No steak. No cheese. Nothing."

Happily the Tripadvisor reviews for Heart of the Shires fair differently, just look at these recent comments:
"Stumbled upon this by accident, near closing time. Had a quick look round, unique independent shops. Lovely variety of quality goods and a tea room. The numerous house martins nesting in the buildings were also a joy to see. Will definitely be back!"

"Nice choice of shops, had an excellent club sandwich plenty of filling and topped it off with a jug of Pimms very civilised."

"Unique shopping experience with independent retailers offering quality goods you won't easily find anywhere else. Will be a monthly visit from now on."

"Thoroughly Lovely. Really enjoyed the visit here – a real step back in time with a number of independent retailers offering all sorts of goodies to tempt – but with no 'hard sell' anywhere. Easy, free parking well worth the trip."

So if you plan a trip to the Eiffel Tower, Buckingham Palace of even Heart of the Shires – why not write a review? At Heart of the Shires you can even use our free Wifi – I guess that makes Heart of the Shires better than the Grand Canyon?