Flutterbyes Hair specialises in all aspects of hairdressing with their aim to make you feel and look glamorous in the beautifully appointed, friendly boutique-style salon, here at Heart of the Shires.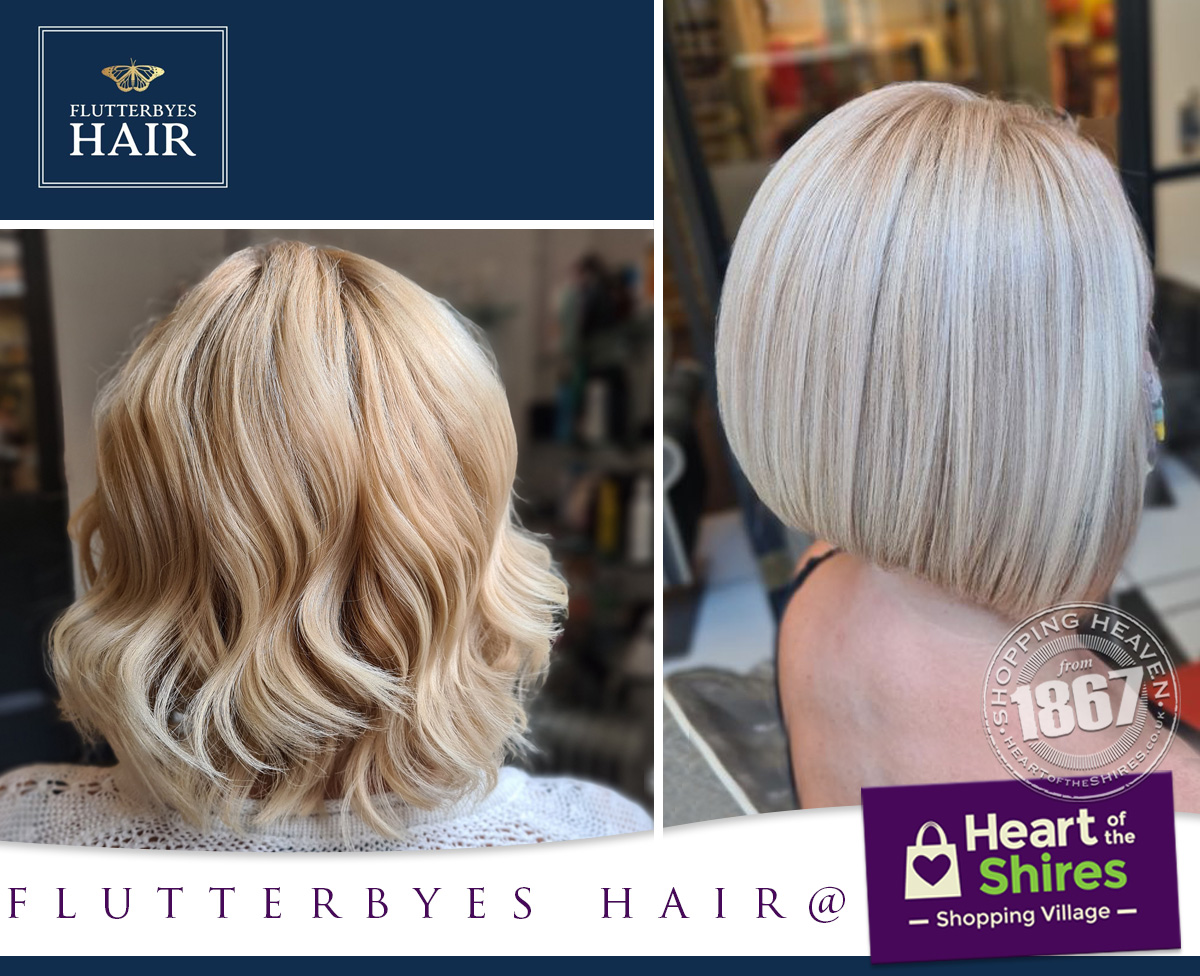 Just look what these people said:
"Dionne was brilliant, as soon as she started cutting my hair I felt confident that she was highly skilled. I arrived with hair like a scarecrow and left looking smart and well groomed, with a new haircut I love and is so easy to manage. Re-booked for next time and looking forward to it." Fran Deeley
"Fantastic place, informal setting and nice and cosy. Great advice and a superb haircut! Will def be going back. Thanks for such a lovely experience." Stephanie Barber
Telephone: 01327 342269, today!
Amazing Hair with Flutterbyes