Are you interested in learning how to revamp your furniture? Then we've got a creative workshop just for you.
We're pleased to announce that on Saturday March 5th Tresor Cache will be hosting their first furniture painting workshop.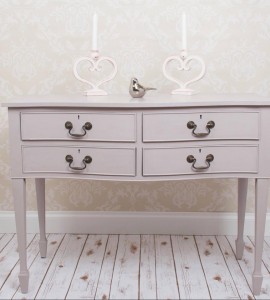 Tresor Cache are a furniture store who lovingly restore items into shabby chic pieces of furniture. The shop is extremely passionate about reviving old furniture and they're now giving you the chance to get involved.
The two hour workshop will run from 2-4pm and will show attendees a range of painting and waxing methods. All participants will receive their own photo frame which will be worked on throughout the session, and will be yours to take home at the end.
The workshop is just £25 per person, with a £10 deposit required to confirm your place. Discounts are available for group bookings, so it's the perfect chance to get artistic with your friends and family.
This is a chance for you to bring out your creative side. We suggest that suitable comfortable clothing is worn so that you can get hands on and involved.
All equipment and materials are included. Tea and cake will also be supplied.
For more information, or to book your place, email tresorcache1@gmail.com or contact us on Facebook or Twitter.
Furniture painting workshop