Fed up of the football? Heart of the Shires Shopping Village is the perfect venue to escape this weekend, the weather is set to be fantastic and the courtyard is looking beautiful.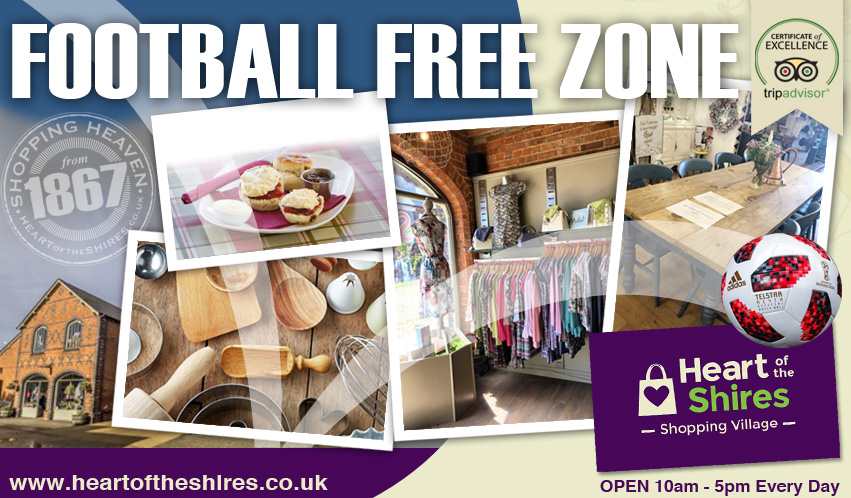 There's still plenty of 'ooohs' and 'ahhhs' though as Heart of the Shires is set around a 150 year old Victorian courtyard and offers a selection of 24 individual retailers with character.
Open seven days a week from 10am until 5pm, at Heart of the Shires Shopping Village you will discover a wide range of shops offering fine quality products from kitchenware to bridal couture, antiques and collectibles, tasty treats, gifts and gardenware. In addition, Heart of the Shires contains Darlington's, the popular on-site licensed restaurant and tea room.
There's also plenty to pamper yourself including a beauty salon and hairdressers – and you can pamper your pets too!
No free kicks, just free parking and wifi, with all the amenities you could need from on site toilets and disabled access to all ground floor areas, it really is matchless.
So, give the footie the boot this weekend and enjoy this fabulous fixture, it's right on your doorstep too.
#heartoftheshires #scorchio #footballfree