Phew what a scorcher!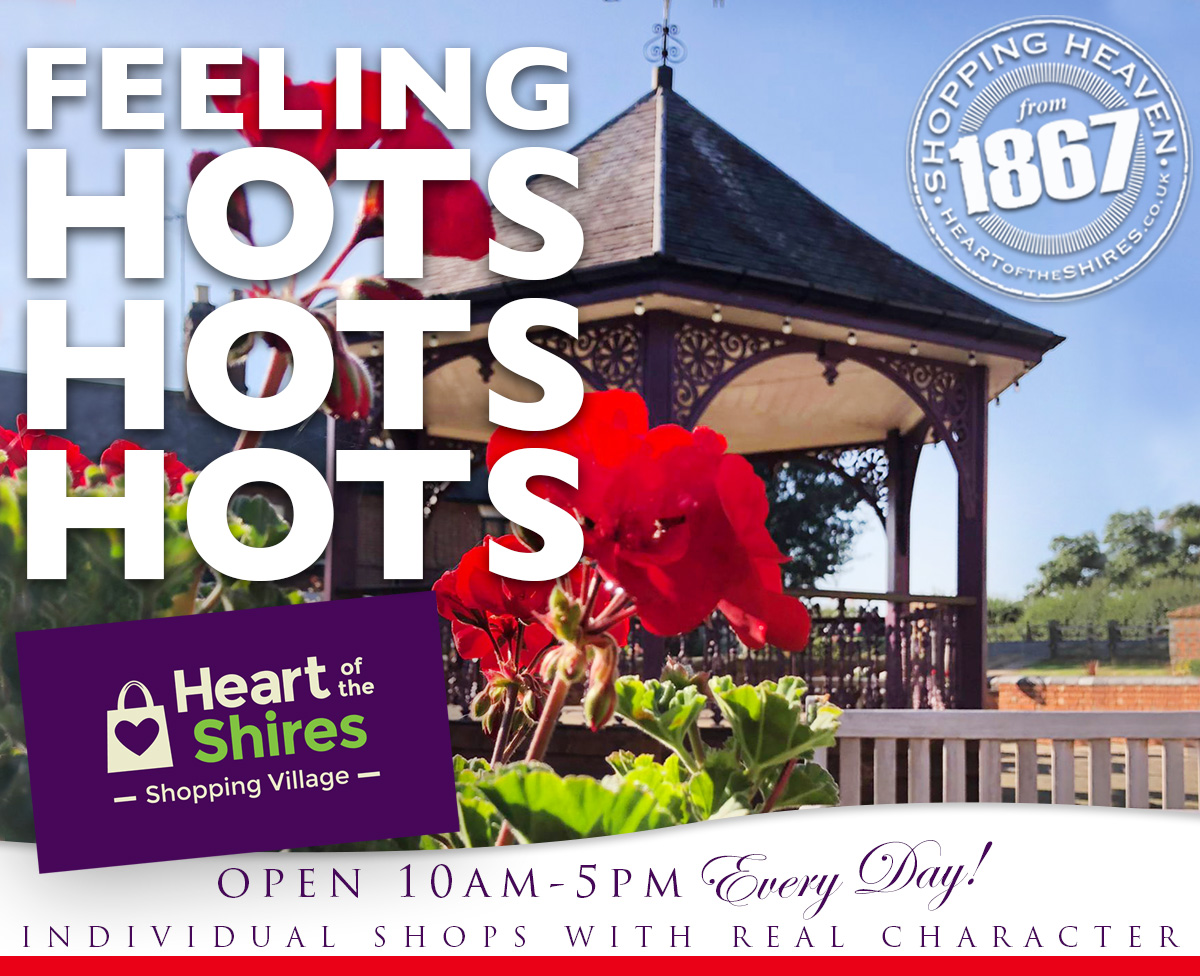 So if you are feeling HOTS HOTS HOTS – which, of course, stands for Heart Of The Shires, we reckon we have a whole host of options to enjoy the day.
From looking cool with Bags with Class, Dressage, Flutterbyes Hair, Fureytale Studios, Helena Bailey Makeup & Beauty and House of Carillon.
To buying something cool from Beehive Gifts, Food for Thought, Illumination, Margo & Evie, Something Special, Texture Interiors, The Fine Art Gallery, The Garden Room, The Sweet Shop or the Watch Boutique.
To capturing that moment (being cool) with Lightdraw Photography.
Then after? A nice cold drink at Darlington's, perhaps under the new shaded outside area.
Follow that by chilling out in our Victorian courtyard and finally? An ice-cream maker from Abraxas – or something for baking, when we aren't baking.
See you soon!
#scorchio #northamptonshire #heartoftheshires