The wait is almost over.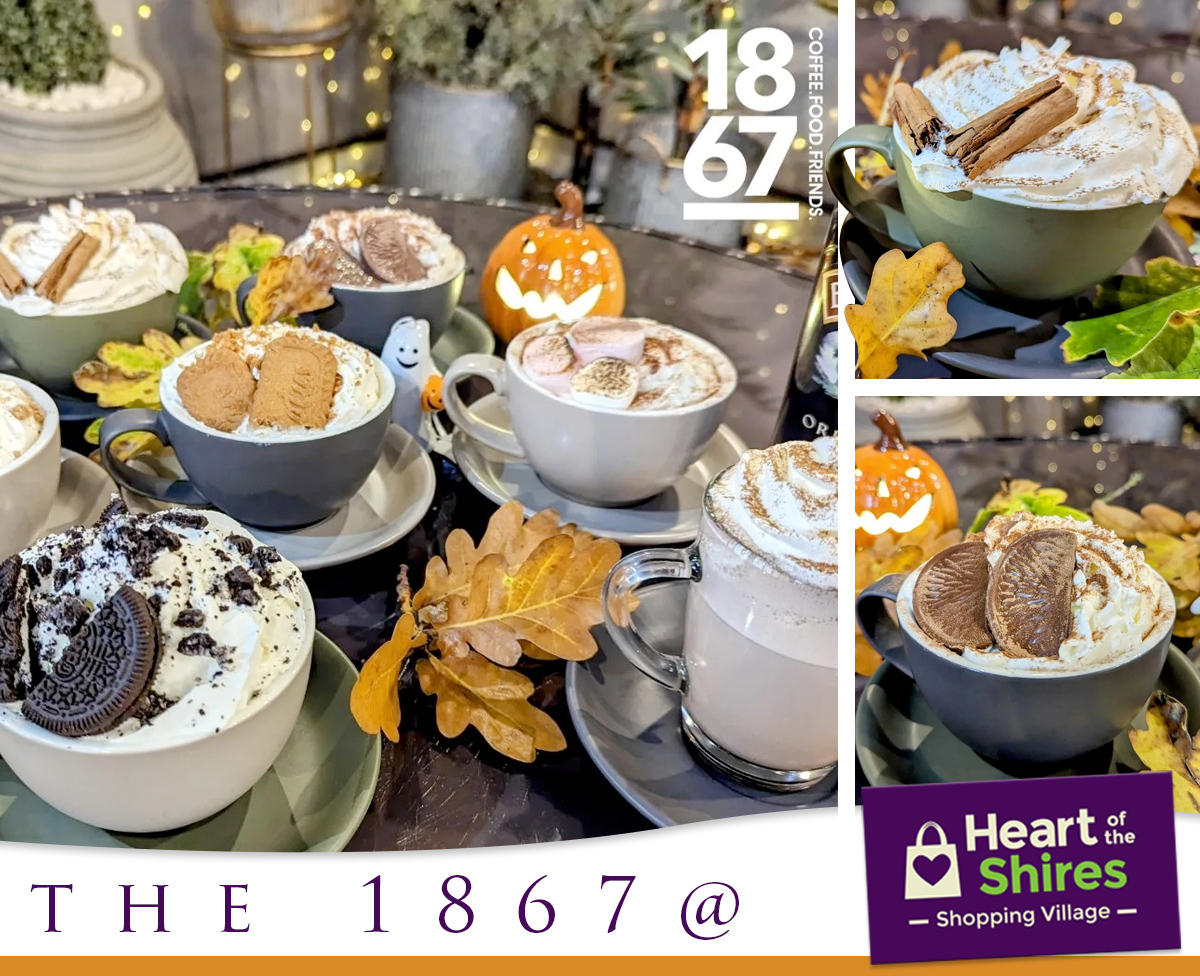 The 1867 at Heart of the Shires bring you new autumn hot chocolate specials available from this MONDAY!!
Bailey's, Lotus Bischoff, Oreo, Terry's Chocolate Orange, Cookies & Cream, Toasted Marshmallow, Cinnamon & Chai.
Pop in and enjoy a tasty autumn treat with your friends – no need to book – and no tricks!
Everyone's a winner, baby, that's the truth.
#autumn #heartoftheshires
Everyone's a Winner, Baby