Welcome Dan and Helen who have taken over the reins at Darlingtons today (July 1st).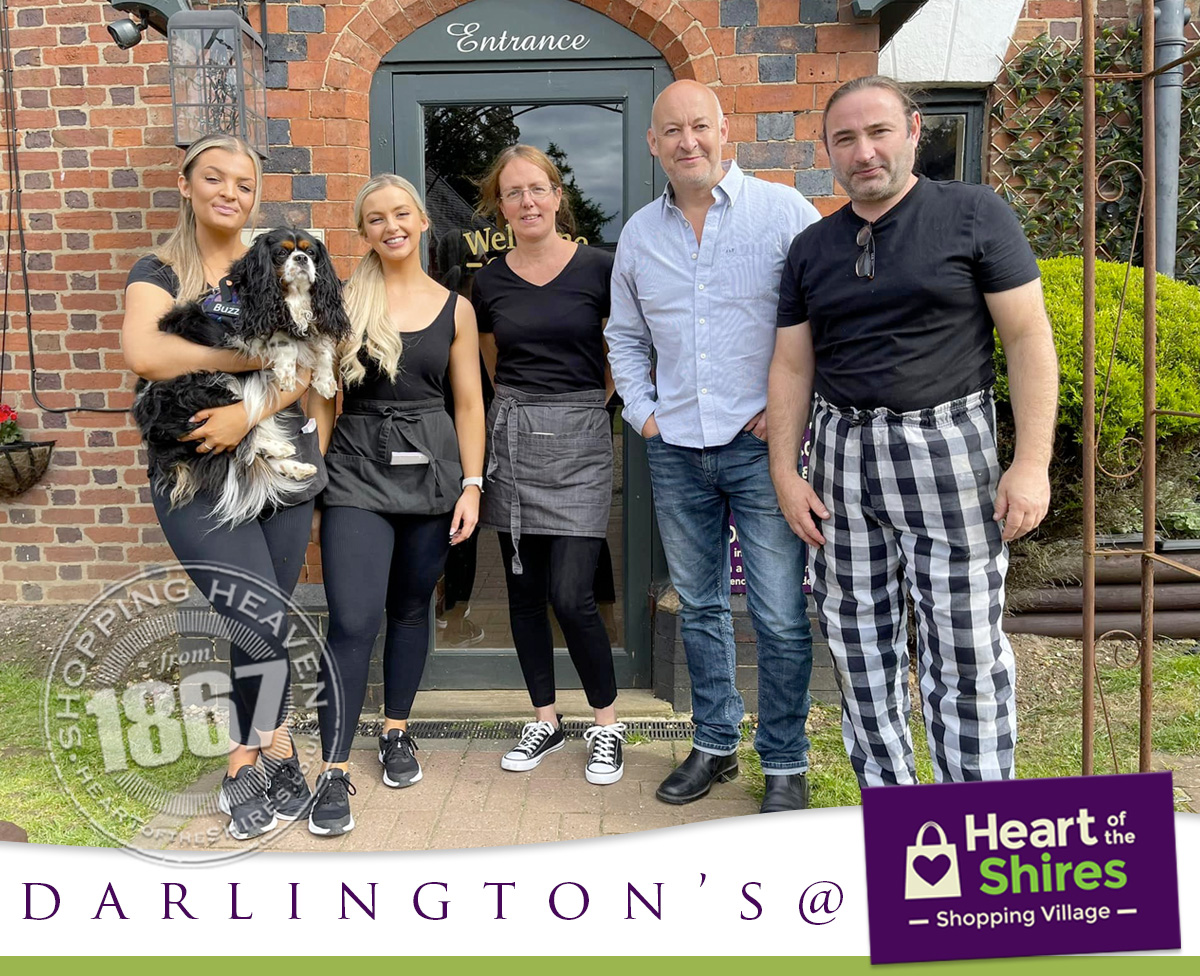 Ian wanted to share this message to all the customers.
Dear friends of Darlingtons,
We, the Darlington family, opened the doors to Darlingtons Tea Rooms at Heart of the Shires during the summer of 2005 with the ambition of creating a welcoming environment that people could visit time & time again and always be assured of a fantastic experience – we firmly believe that with your help, we have certainly achieved this and much more.
The summer of this year sees us as a family embark on new adventures.
We shall sadly be leaving but very happily handing the baton over into the very capable hands of your new hosts – Daniel & Helen O'Mahoney who are so looking forward to meeting you all and taking this much loved venue to even further success.
We're pleased to remain part of the Heart of the Shires community with our shops on the other side of the main courtyard and you'll still see the familiar faces of our daughters, Danielle & Georgia who'll be working alongside our existing staff – so please do continue to pop over and see them.
We shall always be deeply grateful for the pleasure we've had in serving you over the last 17 years; we take with us many wonderful memories and thank you all so very much for everything.
Fondest wishes always
The Darlington Family