Why do Campbells have a country homes team at the Heart of the Shires Shopping Village?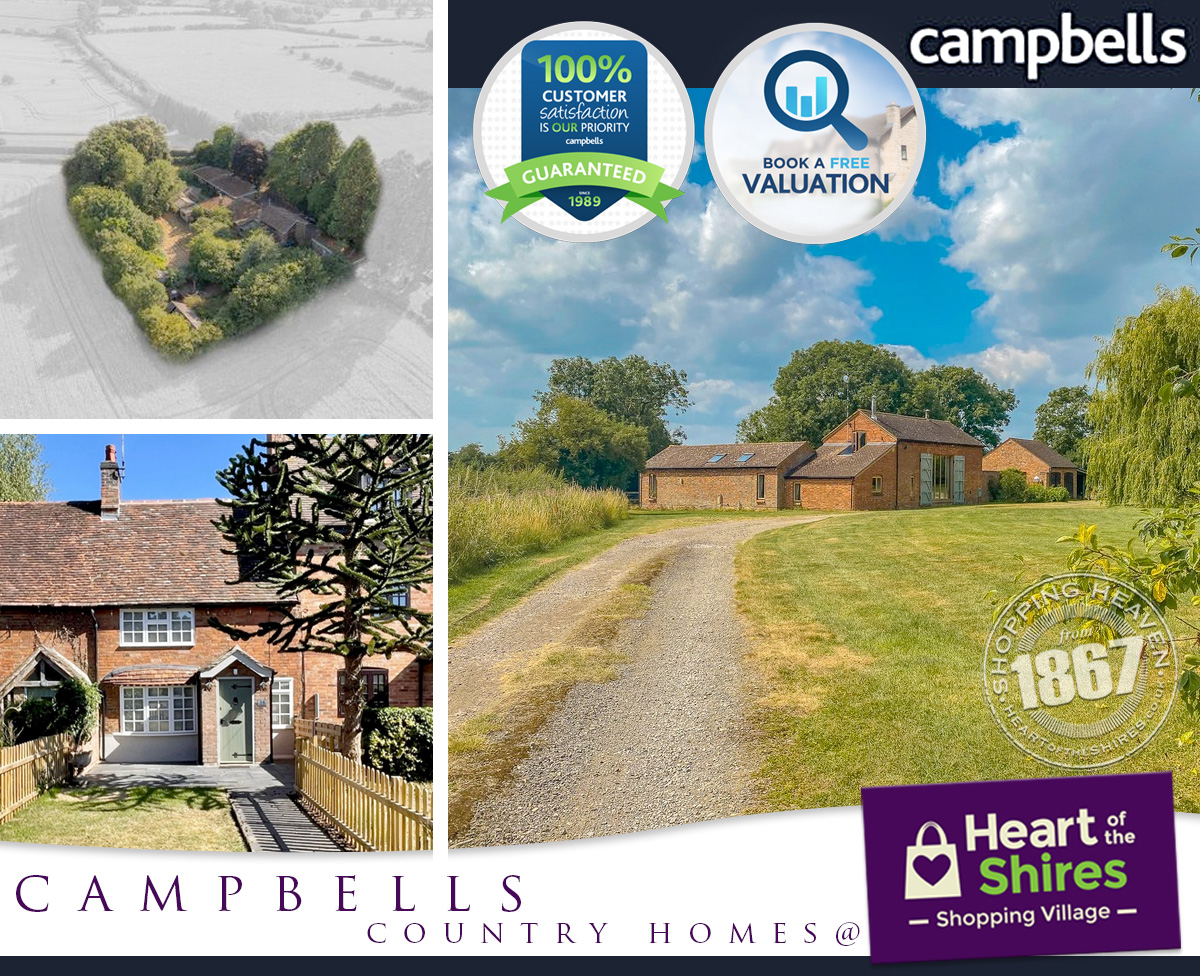 Sitting almost in the middle of several counties including Northamptonshire, Warwickshire, Oxfordshire, Leicestershire and Buckinghamshire, you soon realise that we are surrounded by some of the most beautiful countryside in the country.
So the team at the Heart of the Shires do exactly what you think… look after the wonderful country properties that reside within this beautiful part of the country.
Campbells recognise that the unique nature of these properties requires an equally individual and tailored approach when it comes to their marketing and sale.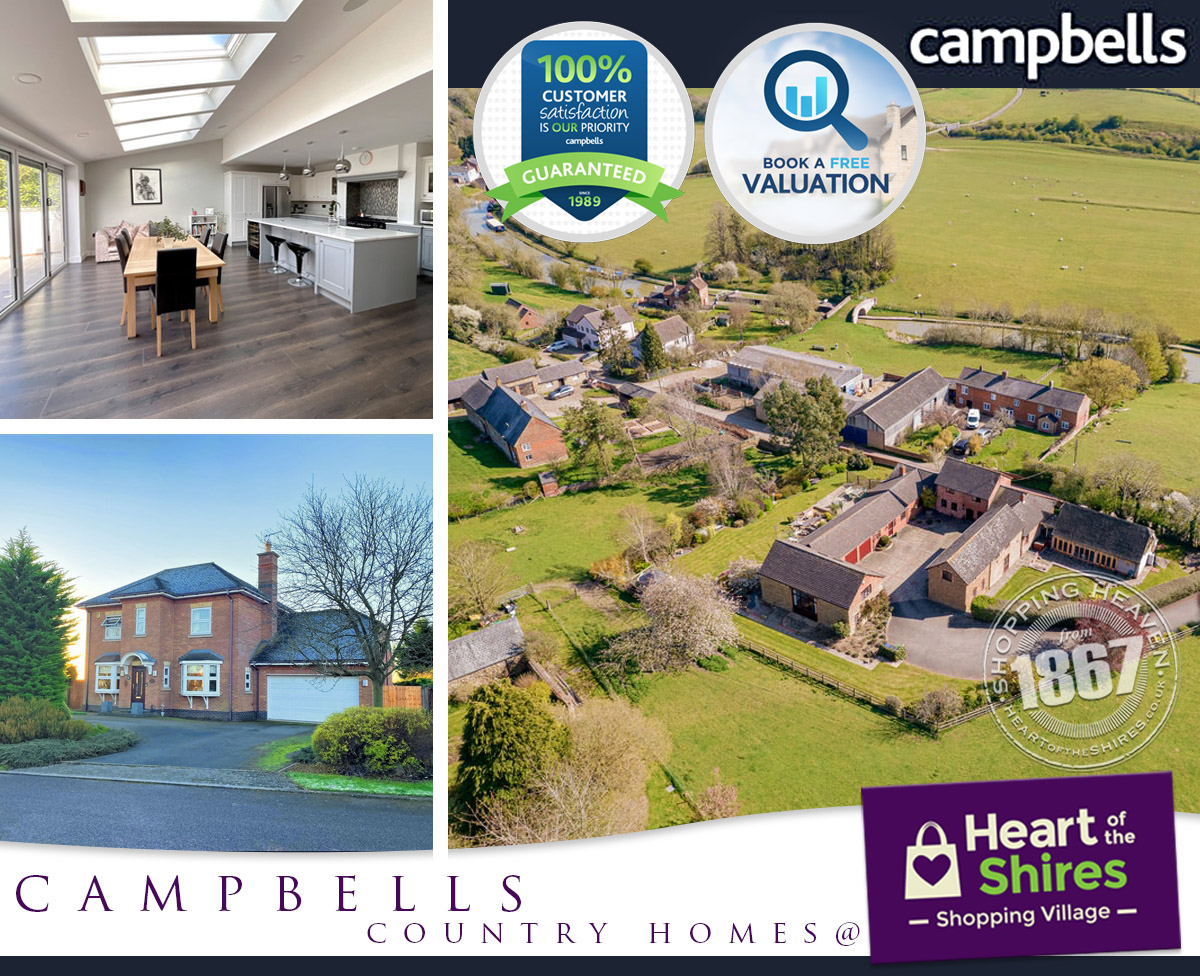 With this in mind, Campbells carefully selected dedicated Country Homes Team come equipped with many combined years of experience in dealing with the many variables and individual traits of unique country properties.
The specialist team not only have a passion for interesting buildings and unique homes, but also a passion for conveying the history behind each building and more importantly, the human stories behind each home.
It's a great match. If you are looking to buy your next home, or thinking of selling your current home, call the Campbells Country Homes Team today, on 01327 878926.
#heartoftheshires #campbells #countryhomes