This could get you out of a pickle for that terrifically tasty treat. Three Cottage Delight mini globes for just £5.50 in Food for Thought here at Heart of the Shires. Here's a trio to tempt you: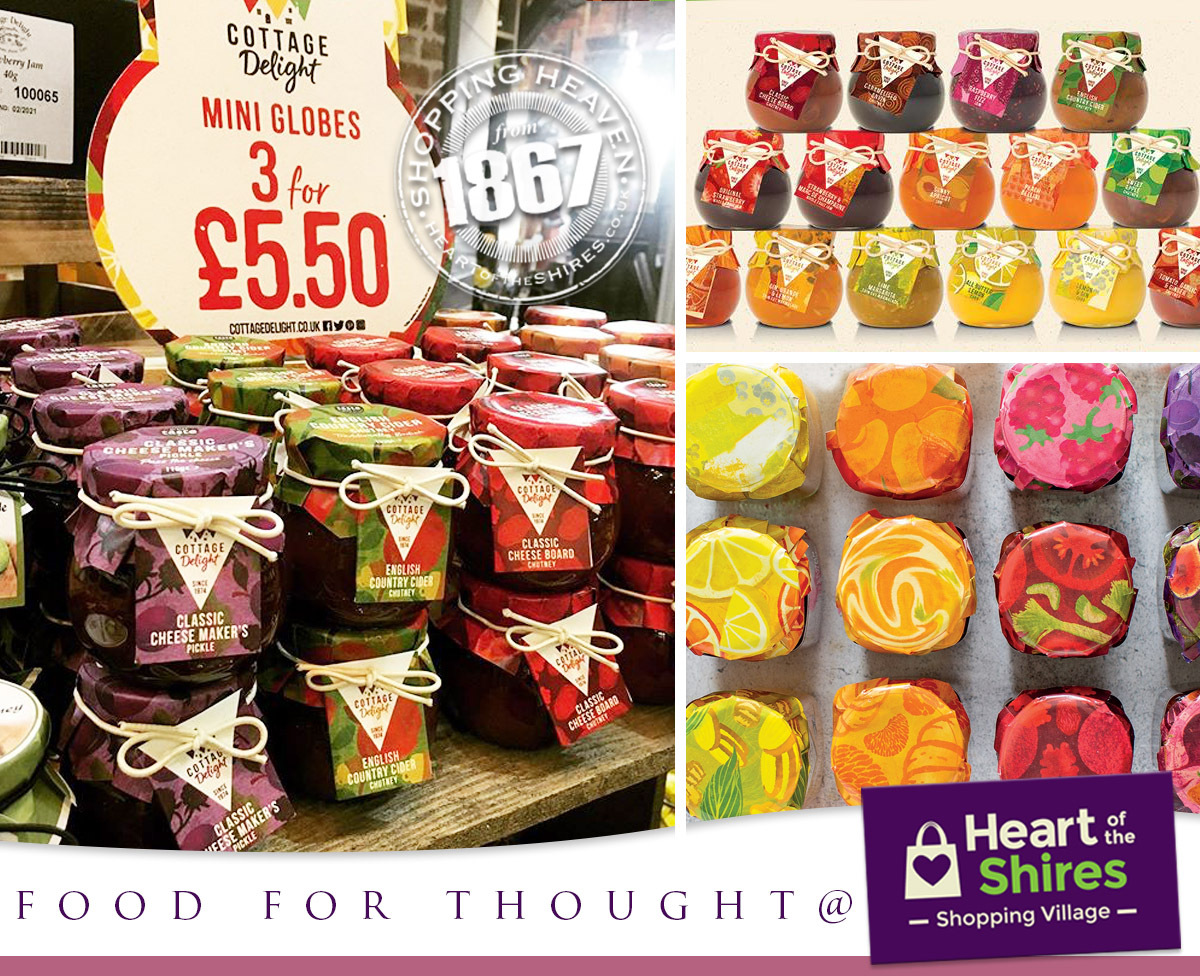 Classic Cheese Maker's Pickle
This recipe is bursting with fruity berries, rhubarb and plums with crunchy carrots and onions for a finely textured treat.
Serve with a selection of cheeses or add to homemade quiche.
Classic Cheese Board Chutney
Combining British Bramley apples with crunchy walnuts to create a chutney that's a little nutty and extra fruity.
The perfect chutney for any cheese board, equally wonderful as a glaze for pork chops.
English Country Cider Chutney
This is bursting with crunchy chunks of garden vegetables and a splash of proper country cider.
A perfect addition to the stock of a casserole or on your favourite cheese and ham sandwich.
Mmmmm mmm. Ideal to cheer up your cheese!
No artificial additives • Gluten Free • Suitable for vegetarians and available now!