House of Carillon, based at Heart of the Shires, would like to invite you to this special event.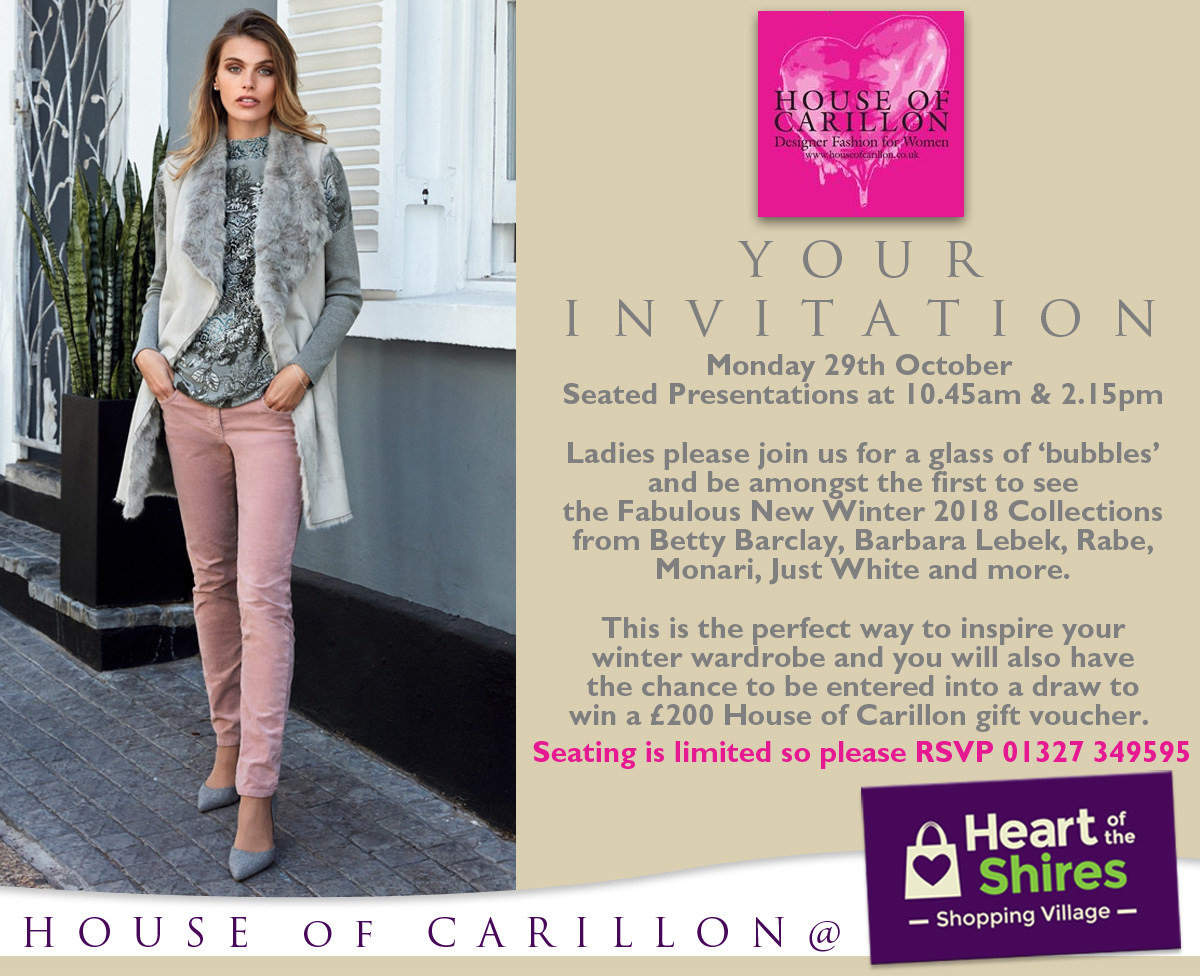 Monday 29th October 
Seated Presentations at 10.45am & 2.15pm
Ladies please join House of Carillon for a glass of 'bubbles' and be amongst the first to see
the Fabulous New Winter 2018 Collections from Betty Barclay, Barbara Lebek, Rabe, Monari, Just White and more.
This is the perfect way to inspire yourwinter wardrobe and you will also havethe chance to be entered into a draw towin a £200 House of Carillon gift voucher.
***
Please call 01327 349595 or email houseofcarillon@yahoo.co.uk to book your place.
Winter Collection – House of Carillon