We are open all throughout the weekend.
Please continue to support Heart of the Shires Shopping Village​ (and all the other businesses along the A5) whilst these roadworks take place.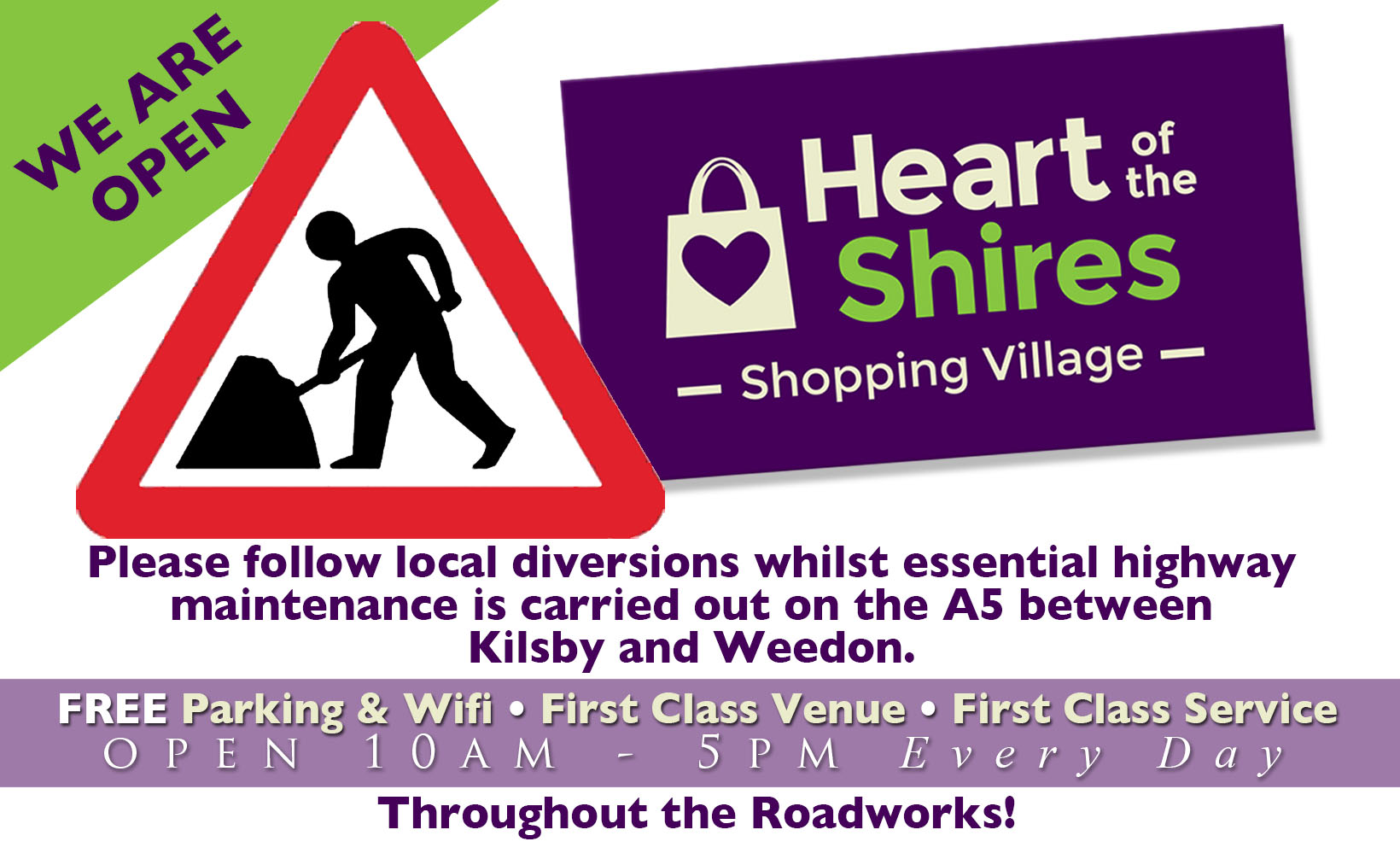 Update: September, 2019
The roadworks have now moved North of the Heart of the Shires entrance.
During weekends the A5 is closed (North) between the Whilton Locks crossroads to Heart of the Shires Shopping Village.  Once that phase is complete, the roadworks will continue to head further North with closures planned from Kilsby on the A5.
Local diversions are marked – and will take you through some delightful little villages. The southside side – A5 from Weedon is now open as normal. Thank you.