Heart of the Shires is located almost in the middle of several counties including Northamptonshire, Warwickshire, Oxfordshire, Leicestershire and Buckinghamshire. We are surrounded by some of the most beautiful countryside in the country.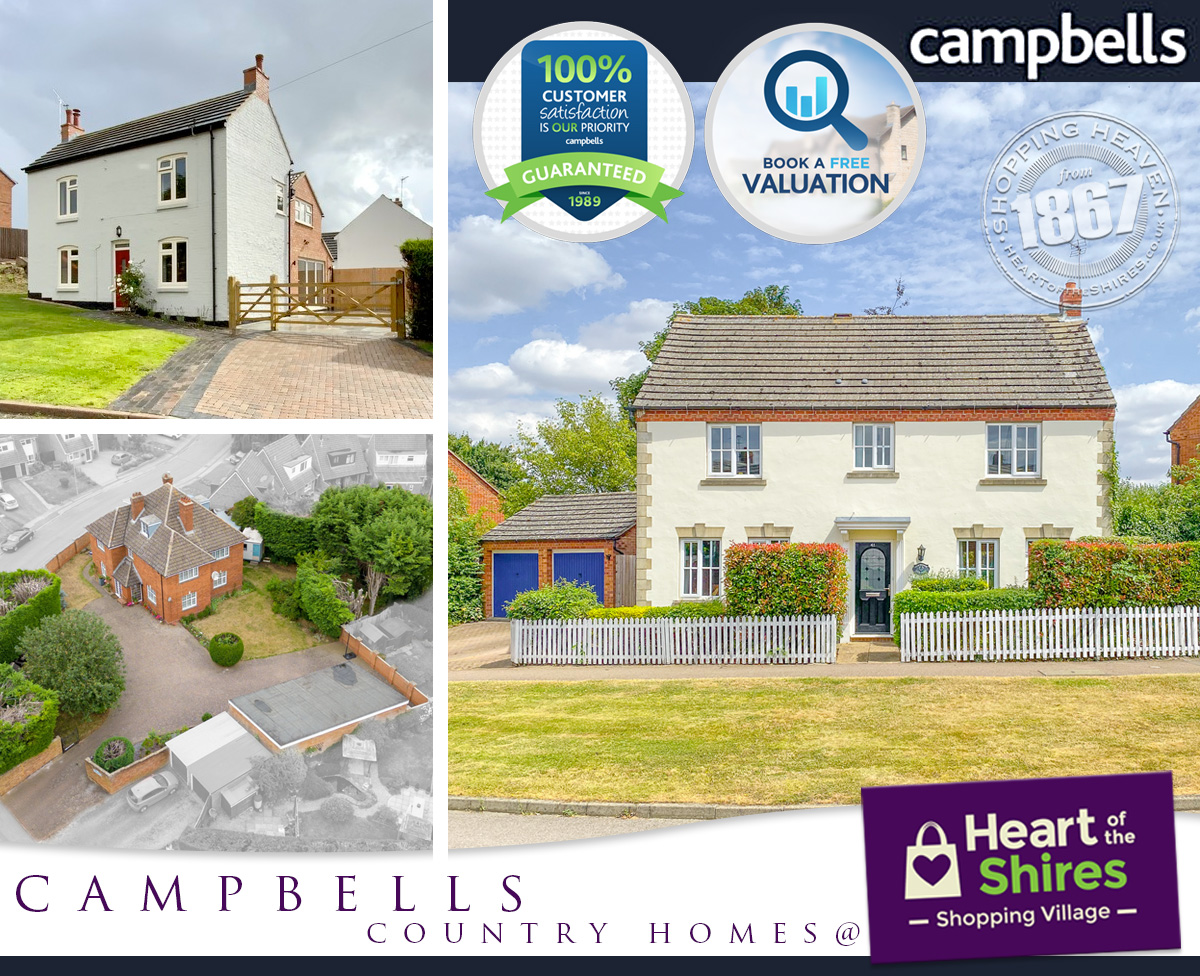 So the Campbells Estate Agent team at the Heart of the Shires look after the wonderful country properties that reside within this beautiful part of the country and reckon Autumn is good time to sell your property. Here are their top five reasons.
1. There is still a very large list of active list of buyers out there.
2. Less competition and therefore less stress.
3. Buyers are acting quick at the moment.
4. Less time wasters and attract serious buyers.
5. Summer holidays are over and buyers are now focused on moving for the new year.
If you are looking to buy your next home, or thinking of selling your current home, call the Campbells Country Homes Team today, on 01327 878926.