Nestled on a working farm in North Cornwall, St Eval Candle Company was born from humble beginnings, crafting candles by hand in the family farm house kitchen.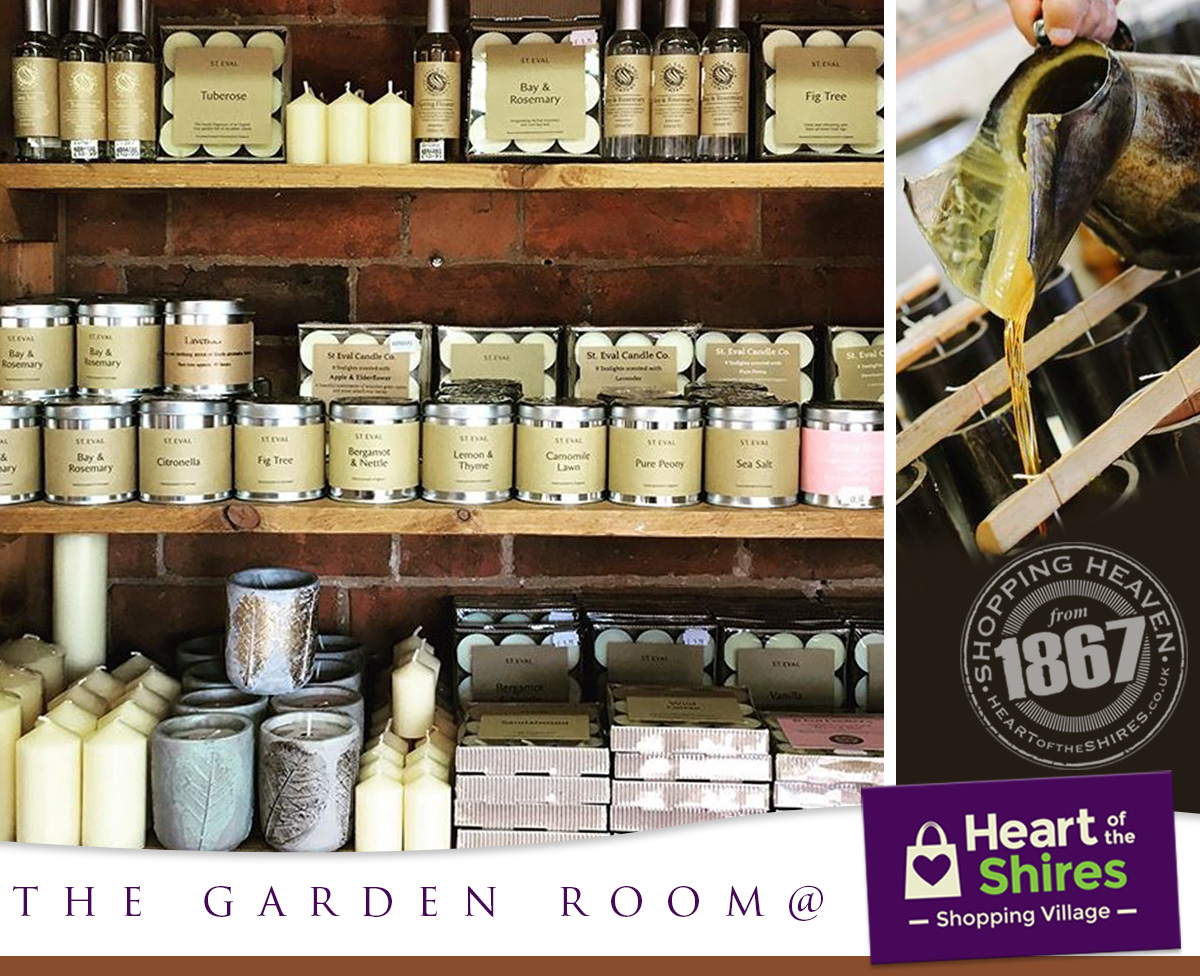 Keen to keep traditional crafts alive and with their spirits rooted in all things natural, St Eval sought inspiration from the beautiful surroundings in the Cornish countryside; creating pots, candles and fragrances inspired by nature.
Today, St Eval are celebrating over 25 years of perfecting the art and science of making candles. Using a combination of artisan methods so that each candle is made with a personal touch to ensure superior quality in style, fragrance and burn. St Eval Candle Company are available now in The Garden Room here at Heart of the Shires Shopping Village.