The Heart of the Shires hasn't always been an out of town shopping village close to Northampton. The area around Heart of the Shires has in fact been inhabited for many centuries. The nearby village of Norton, is believed to be a Roman settlement which has remained inhabited ever since. As you drive down the A5 you will notice its distinctive straight lines, which are a clue to its original architects. Norton is also mentioned in the Domesday Book, with a large number of its residents named and described.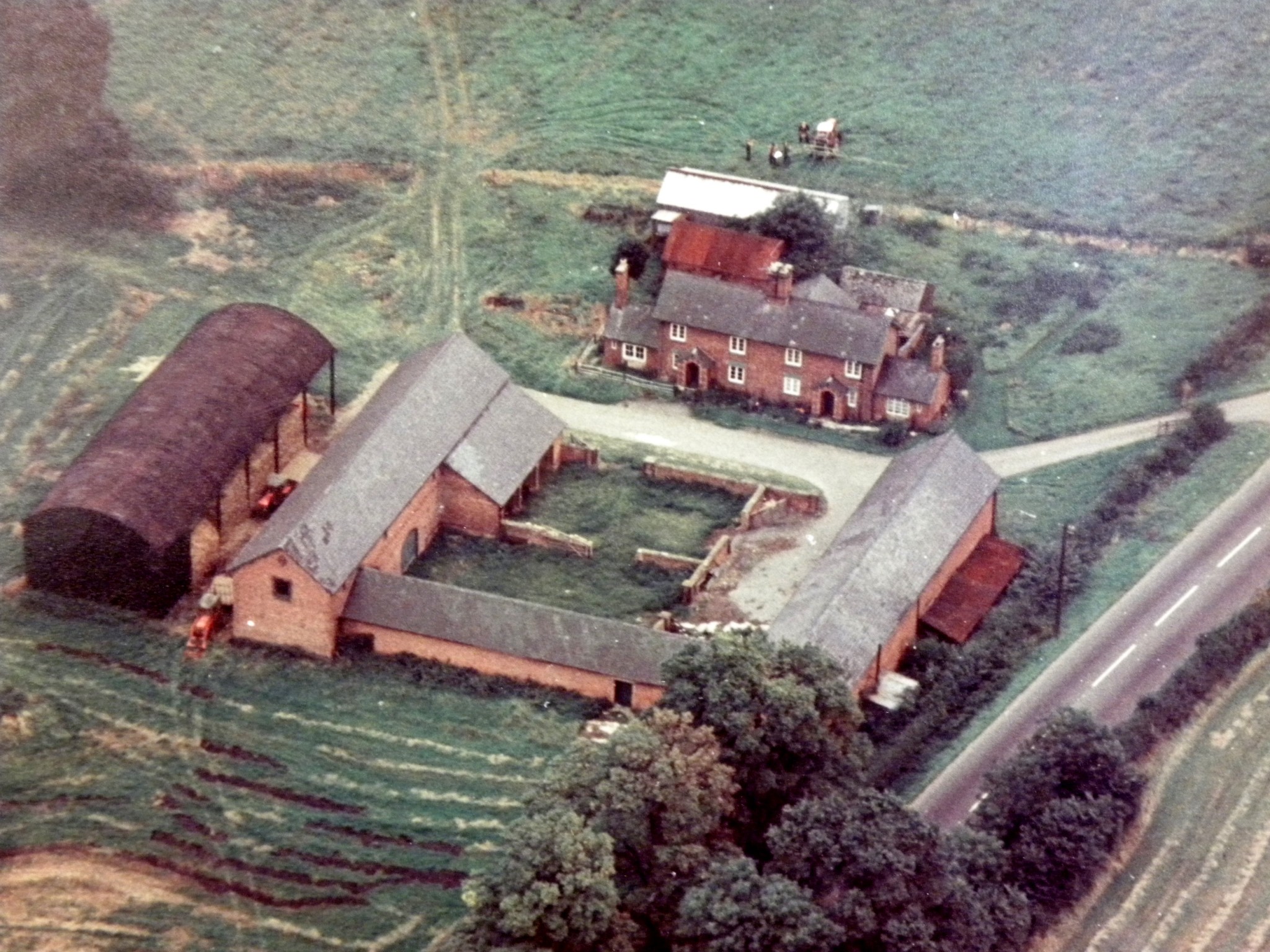 But the Heart of the Shires main site doesn't date back quite so far, and has a more agricultural familiarity. In fact, as you wander around the shops, it should be fairly clear that you are walking around the site of an old farm. Darlingtons Tea Rooms was once the farmhouse and there are a number of shops that are housed in what was once the barn. And when you walk around the bandstand, it doesn't take too much imagination to work out that the low roofed buildings that surround it were once stables. The site of Heart of the Shires was in fact once called 'Home Farm' and belonged to the Thornton family, who lived in the hall at Brockhall; an elegant Grade II listed Jacobean Hall set in 14 acres of parkland that was built in around 1617. The farm and its land was purchased by the Brodie family in the early 1900s and remained in that family until recently, when the site was converted into its current usage.
Whilst the site itself is still clearly recognisable from its days as a farm, there have also been many changes. The bandstand – now at the centre of the site, is very much the focus of the visitor, and the walk between the shops and the large free car park and entrance from the north are both relatively new additions to the site. Both were added in the past 15 years. In 2015 the shopping village was given a £100,000 renovation and update, with the site colours changed from green to purple and a new logo and signage designed. The entrance and car park was also resurfaced. Whilst an update was needed, it was important to keep the look of the village in keeping with the surrounding area and the age of the Victorian red brick buildings. We hope you enjoy your visit and appreciate some of the unique surroundings in which you will find yourself.