Looking for Autumn Inspiration?
Catherine and Ian at House of Carillon, based at Heart of the Shires, would like to invite you to a series of special events.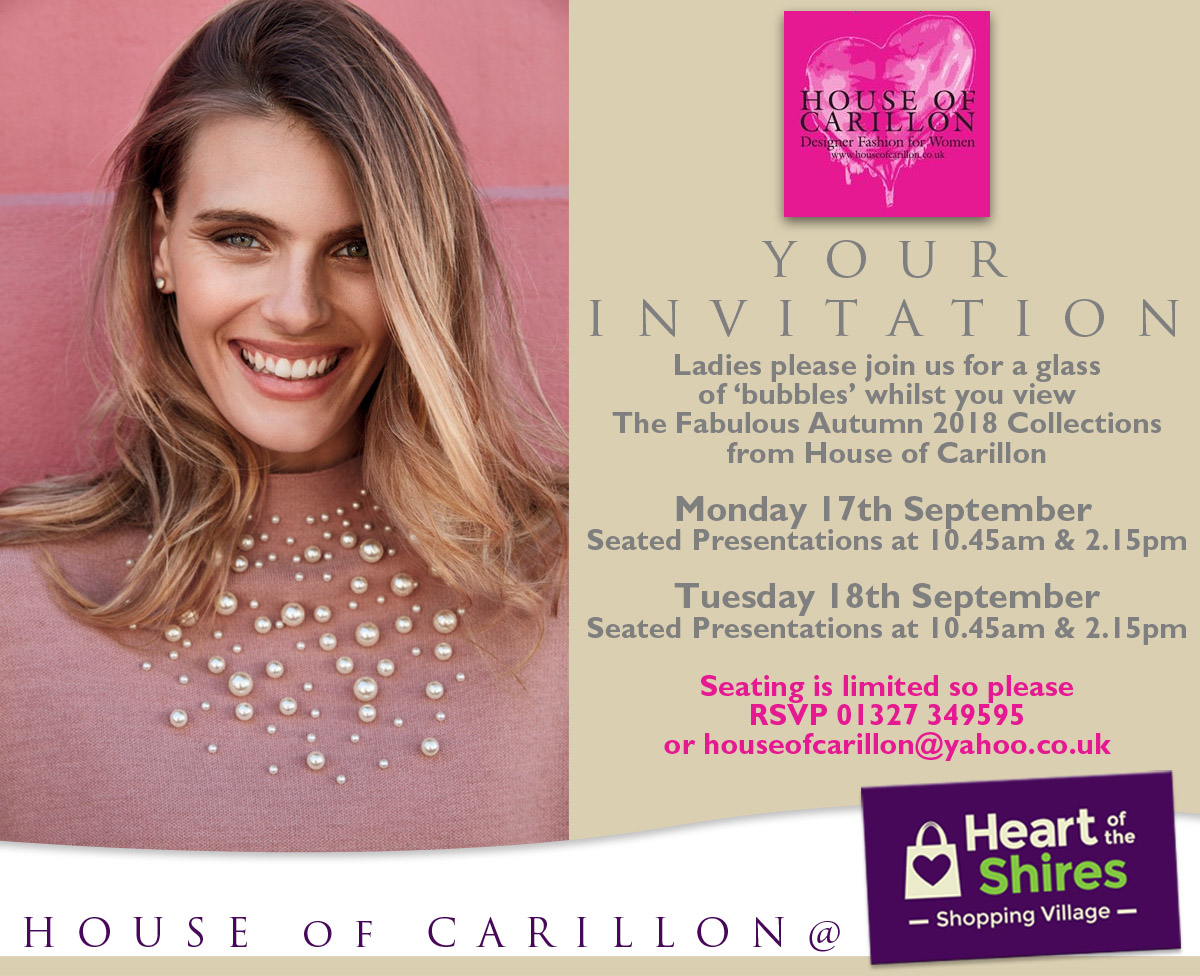 This is the perfect way to inspire your Autumn wardrobe and you will also have the chance to be entered into a draw to win fantastic prizes..
Spaces are limited and very popular. Please call 01327 349595 or e-mail houseofcarillon@yahoo.co.uk to book your place, today.