A recent, delightful pre-wedding photoshoot by Lightdraw Photography.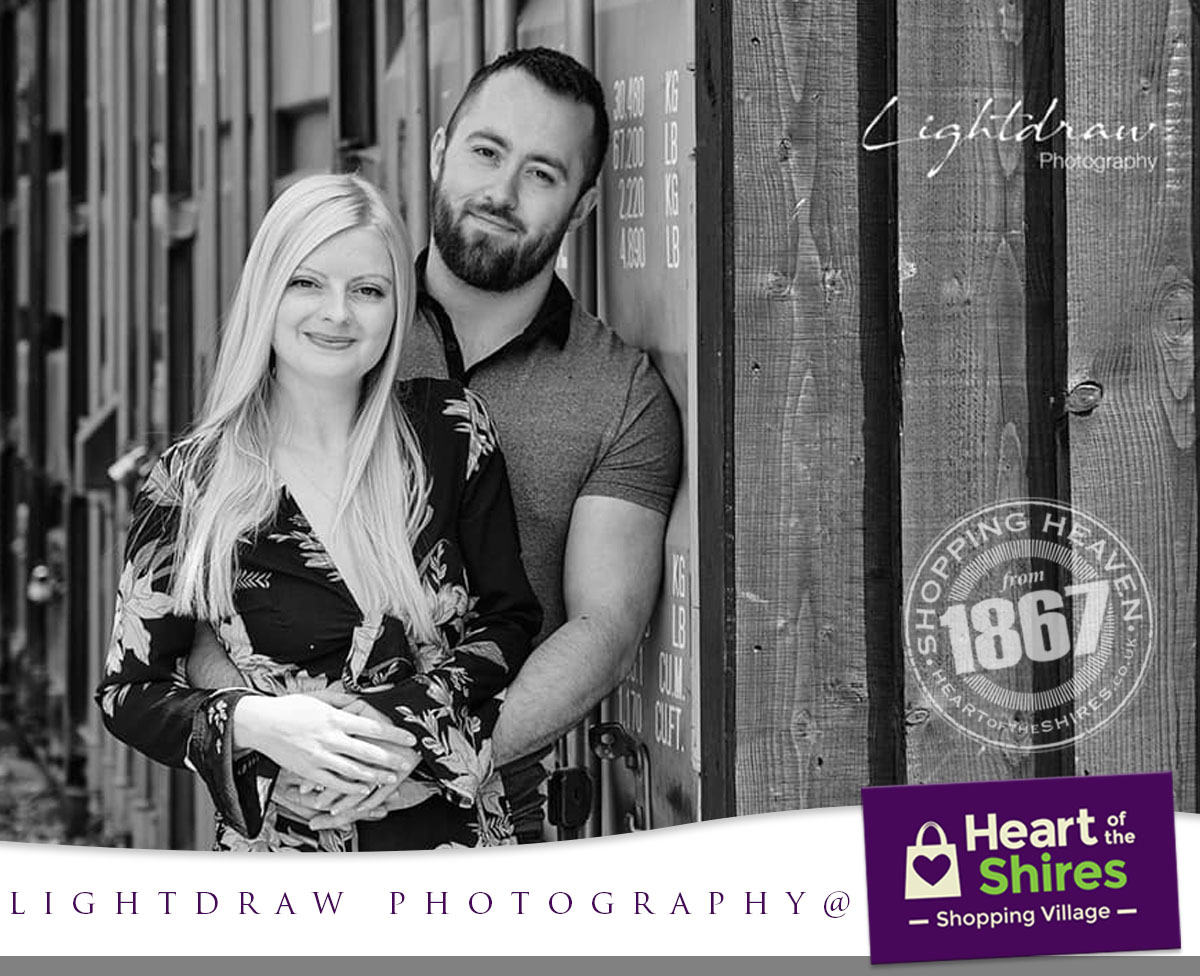 A pre-shoot is the perfect opportunity to get used to being in front of the camera, build rapport with your photographer and receive a lovely set of romantic photographs well before your wedding.
You can discuss the venue for your Wedding and the type of shots you'd really like. Being in front of the camera during a pre-wedding shoot will get you feeling more relaxed, more comfortable and more confident – and with the results you'll feel more confident with the photographer behind the camera ready for the big day itself.
There is a full photographic studio in the fabulous surrounding of Heart of the Shires or a suitable venue can be arranged. Contact Lightdraw today!
HOTS Top Tips :
1. Use your pre-wedding or engagement portrait images to personalise your invitations or wedding stationery.
2. Create a feature picture frame for guests to sign instead of a guest book.
3. Use a projector to create a slideshow and project your pre-wedding shoot images your reception
4. Follow, Like and Share the Heart of the Shires Social Media pages!