Whilst we all grab a coffee, why not have moment to think about the perfect pet pawtrait?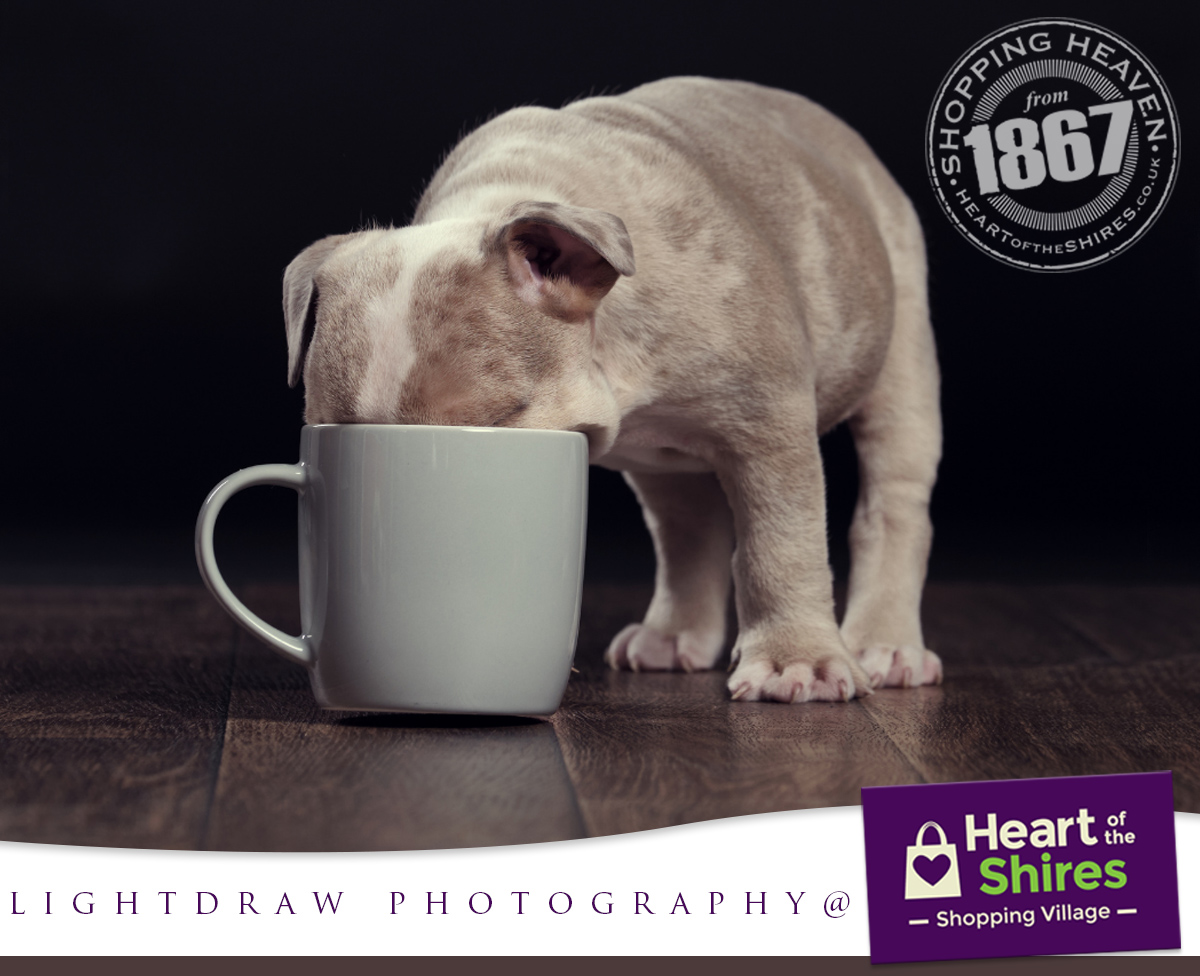 We know Heart of the Shires is a wonderfully historical, visually beautiful, location – so just imagine how good it could be for a photographic studio?
Heart of the Shires is the home of Lightdraw with the studio perfect for family portraits, pet photos, newborns, commercial photography and out-and-about, further afield, Lightdraw are award-winning wedding photographers and videographers, capturing every moment, beautifully.
Lightdraw Photography & Film offer professional photos that you can treasure for years to come. Perfect for people, perfect for pets too. Now, where did I put the biscuits?
Lightdraw Photography & Film